This page has been archived and commenting is disabled.
Presenting Today's 21 (At Least) Mini Flash Crashes
Submitted by Tyler Durden on 08/05/2011 17:47 -0400
Think you were the only one who could not get within 100 feet of any liquidity in today's market which bounced up and down by 5 points on any chatic whim? Think again. The day after the market saw 844 stocks trigger short-sale restrictions (meaning they dropped more than 10% in one day), not even the robots were able to pull a rabbit out of a hat and at least 21 stocks ended up flash crashing for a millisecond or much longer during today's trading session. Below are the charts of the 21 identified victims of overzealous ask-side algos, as usual courtesy of Nanex.
Random images/stocks exhibiting strange behavior on 08/05/2011:
DRU - DOMINION RESOURCES 8 3/8 %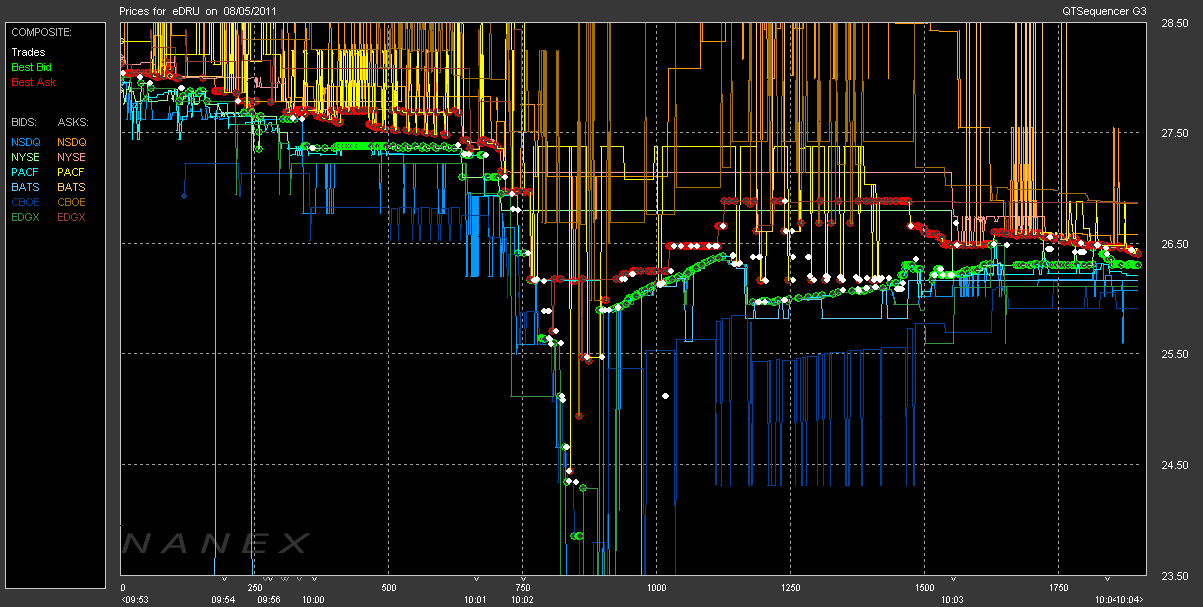 GEG - GENERAL ELECTRIC CAPITAL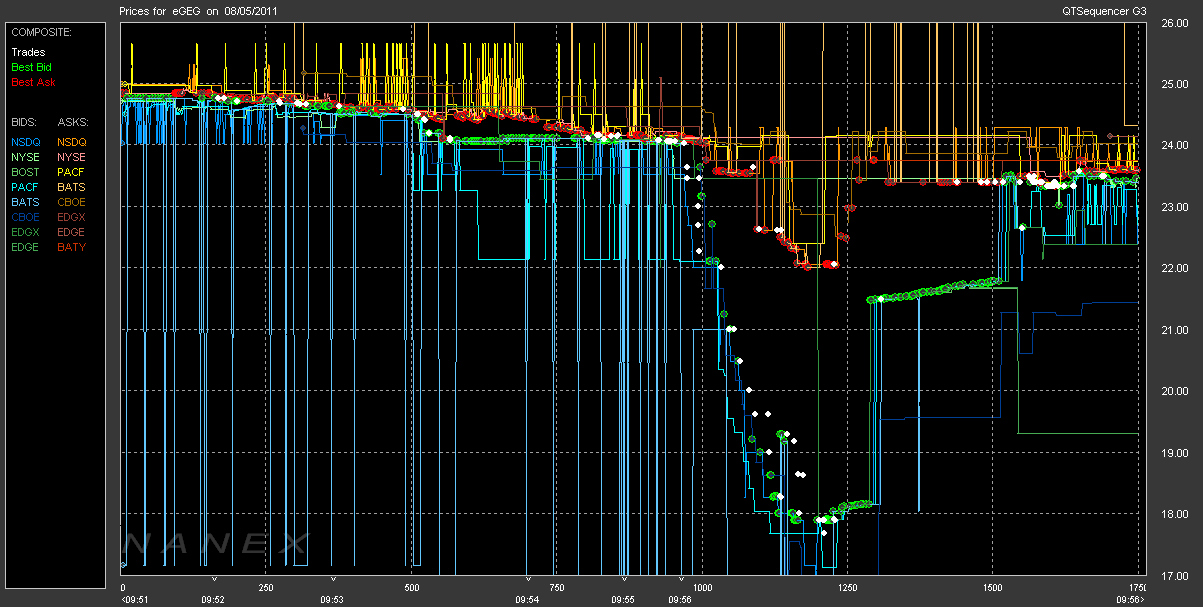 JPC - NUVEEN MULTI STRATEGY INCOME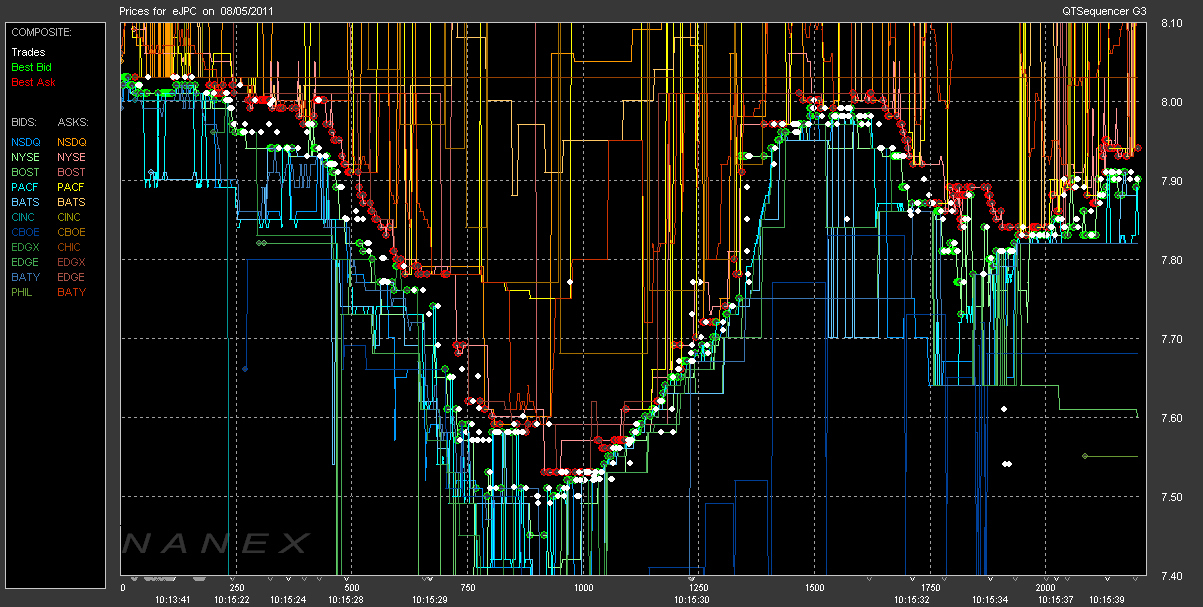 MER.PR.P=MERRILL LYNCH CAP TRUST III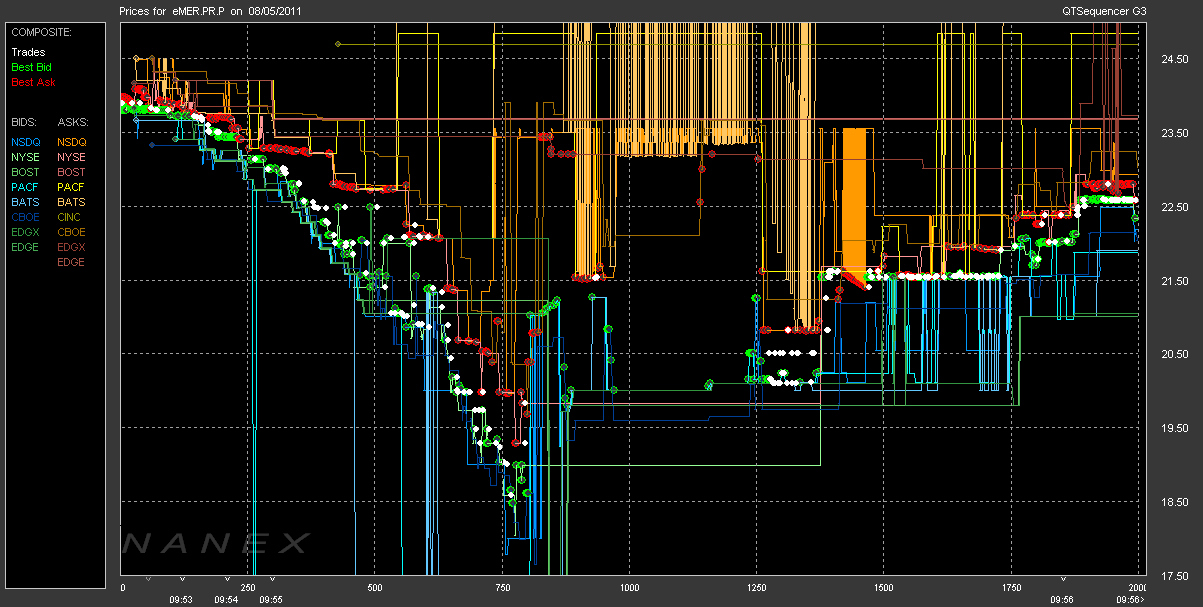 NEE.PR.F - NEXTERA ENERGY CAPITAL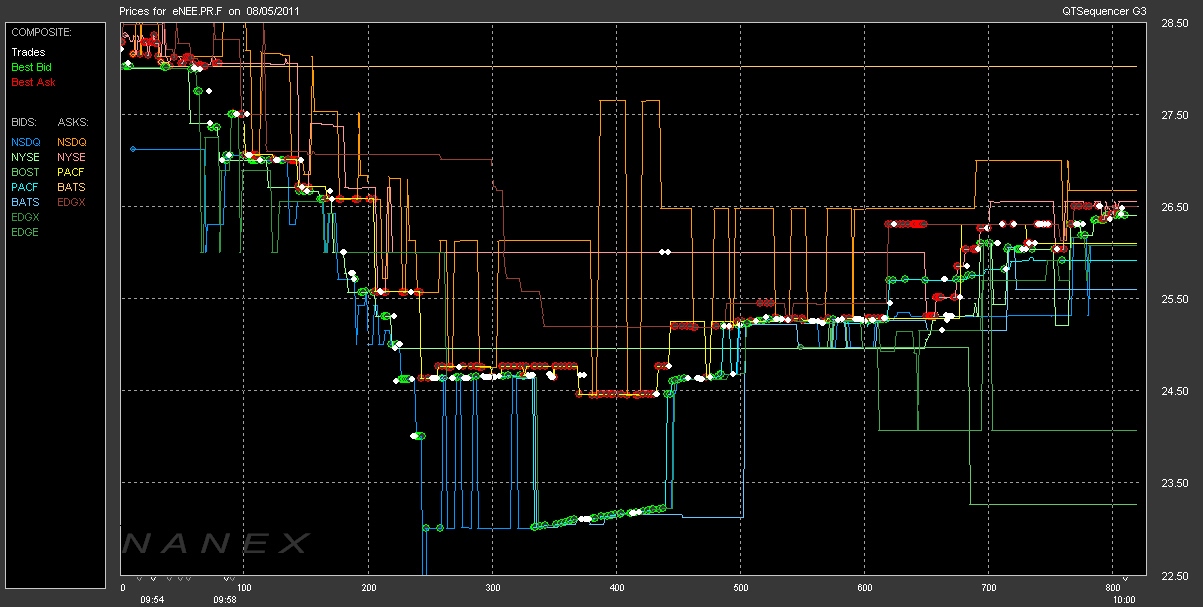 Source: Nanex
---