---
Border-Area Hotels Bail On Biden Admin To House Migrant Overflow
Four hotels in Texas and Arizona have pulled out of agreements to house around 600 migrants as federal facilities grapple with record numbers of illegal apprehensions at the US-Mexico border.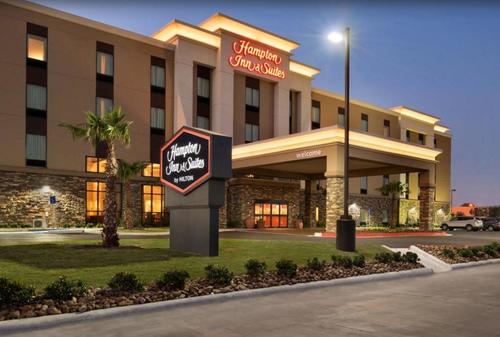 According to Axios, "A Woodspring Suites, a Hampton Inn by Hilton, a Microtel by Wyndham and a Best Western were slated to open up more space for migrant families starting April 30, but backed out and now the deadline has been pushed back, according to sources familiar with the situation."
That said, the Texas nonprofit which won no-bid contracts after hiring a Biden transition official - Family Endeavors - told Axios that they've secured three alternative hotel sites, but did not elaborate.
Family Endeavors is securing the hotels as part of its $87 million contract with Immigration and Customs Enforcement. The nonprofit also signed a contract with the Department of Health and Human Services to find housing for unaccompanied minors, worth up to $550 million.
More via Axios:
Lorenzen-Strait, a former official at U.S. Immigration and Customs Enforcement, previously advised the Biden-Harris transition team on Department of Homeland Security policy and staffing matters.
He also ran a consulting firm advising companies on federal procurement practices, according to his LinkedIn page, with specific expertise on agencies that include the Administration for Children and Families — the division of the Department of Health and Human Services tasked with detaining and processing child migrants.
The Washington Examiner first reported on Lorenzen-Strait's role at Family Endeavors, in the context of an $87 million DHS contract awarded to the group last month.
ACF officials did not respond to a request for comment from Axios. Family Endeavors said its contracting work on the border is "a continuation of services we have delivered to the migrant population since 2012."
"The families that come into ICE custody will be housed in a manner consistent with legal requirements for the safety and well-being of children and their parents or guardians," an ICE spokesperson told Axios in a statement, adding that families are generally in custody for less than 72 hours for processing.