---
Barclays Vows To Stop Financing Oil Sands Projects
By Michael Kern of Oilprice.com,
Barclays on Wednesday said it would no longer provide financing to oil sands companies or oil sands projects and tightened conditions for thermal coal lending in an updated policy, which fell short of announcing overall pledges or targets in funding oil and gas.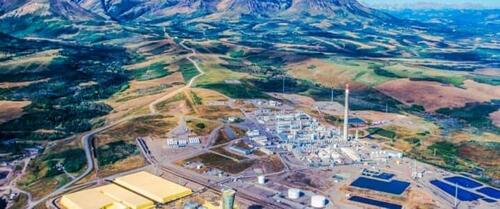 In the annual report for 2022 published today, the UK-based banking giant vowed not to provide financing for any oil sands projects, compared to a previous policy which stated that it would only provide financing to oil sands exploration and production clients that had projects to materially reduce their overall emissions intensity.
In coal lending, Barclays now aims to phase out financing to clients engaged in coal-fired power generation in the EU and OECD by 2030, compared to phasing out such lending only to clients in the UK and the EU in the previously announced policy.     
Commenting on Barclays' new targets, Jeanne Martin, Head of Banking Programme at ShareAction, said in a statement, "Disappointingly, despite not having published a new oil and gas policy for the last three years, the bank's fracking policy remains unchanged and there is no mention of new oil and gas. This means Barclays continues to be out of step with current minimum standards of ambition within the industry."
Pressured by ESG trends and shareholders, other banks have already started to announce cuts to lending to the oil and gas industry.
At the end of last year, two prominent banks in Europe vowed to significantly cut exposure to the fossil fuels sector. Credit Agricole, the largest retail lender in France, said in early December that it targets to have no new financing granted for oil extraction projects by 2025, and to cut its oil exploration and production exposure by 25% by 2025 compared to 2020. 
Banking giant HSBC announced in December that it would stop funding new oil and gas field developments and related infrastructure as part of a policy to support and finance a net-zero transition. 
Following HSBC's pledge, the pressure is now on U.S. banks to halt funding for new oil and gas projects, RAN and other climate community groups said. 
U.S. banks are the biggest funders of fossil fuel projects in the world and "are still refusing to make real commitments on climate," the environmental groups added. 
Loading...