---
China Set To Sign Another Massive LNG Deal With Qatar
By Tsvetana Paraskova of OilPrice.com
China National Petroleum Corporation (CNPC), the largest gas importer in the country, is in the late stages of finalizing a huge long-term LNG import deal with Qatar, sources familiar with the matter told Reuters on Monday.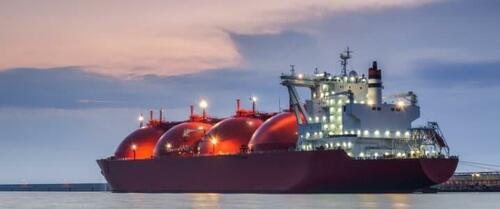 This would be a second such massive agreement of a Chinese energy giant with QatarEnergy in just a few months.  
"CNPC has agreed on the major terms with Qatar in a deal that will be very similar to Sinopec's," a Beijing-based state energy official told Reuters.
In November, Qatar's state firm QatarEnergy signed the longest-term contract in the history of the LNG industry in a deal to supply LNG to Chinese state energy giant Sinopec for 27 years.
QatarEnergy will supply China Petroleum & Chemical Corporation (Sinopec) with 4 million tons per annum (MTPA) of LNG to China from the North Field East (NFE) expansion project.
"This is the first long-term SPA from the NFE project to be announced, and marks the longest gas supply agreement in the history of the LNG industry," Saad Sherida Al-Kaabi, Qatar's Minister of State for Energy Affairs and President and CEO of QatarEnergy, said at the time.
The QatarEnergy-Sinopec agreement was also the first long-term LNG offtake agreement from the NFE Expansion project. Qatar's North Field East and North Field South (NFS) projects are expected to come online in 2026 and 2027, respectively.
Now CNPC is reportedly finalizing a similar deal with the Qatari state energy firm to buy LNG from the North Field expansion project.
A major deal for China with Qatar, a large LNG exporter, comes at a time when Chinese-U.S. relations are at a low point again. The U.S. is a major LNG exporter competing with Qatar and Australia to be the world's number-one LNG seller.
A huge long-term deal with Qatar would also give China more contracted supply to reduce exposure to the volatile spot LNG prices.  
Loading...