---
Coca-Cola Prices Set To Rise Amid Soaring Cost Pressures 
The price of a refreshing Coca-Cola is set to rise as the beverage company offsets higher commodity costs. 
A jump in day-to-day business costs for The Coca-Cola Company will result in a price increase of its drinks, CEO James Quincey told CNBC's Sara Eisen on "Squawk on the Street" on Monday. 
"We intend to manage those intelligently, thinking through the way we use package sizes and really optimize the price points for consumers," Quincey added.
Many of the day-to-day business costs have risen above pre-pandemic levels and could soon chip away at Coca-Cola's margins. Increasing cost pressures are happening when the economy is reopening. Further, the Federal Reserve and the federal government have flooded financial markets and the economy with trillions of dollars, resulting in higher commodity prices.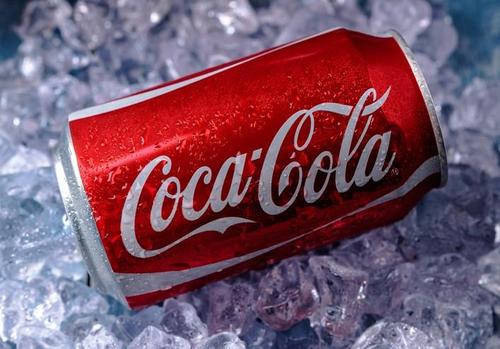 Across-the-board increases in costs could eat into corporate margins, and that's why Quincey and his team of corporate execs are planning to hike prices. He did not disclose which Coke products would have higher price tags. Prices of Coke products have already increased thanks to former President Trump's aluminum tariffs.
The move comes as Kimberly-Clark and J.M. Smucker are increasing the prices of their products to offset rising commodity costs. Also, Procter & Gamble Co will start charging more for household staples this fall. 
"We've already seen some companies' margins narrow, and their ability to restore them will largely depend on whether they can increase prices," Michael Hewson, chief market analyst at CMC Markets, told S&P Global. 
Morgan Stanley's chief equity strategist published a fresh warning Monday that said "rising cost pressures/supply shortages, the definitive peak rate of change on economic data and earnings revisions and demand being overwhelmed by supply are all contributing to the deterioration in lower quality, smaller capitalization, and the more cyclical parts of the market."
Sean Darby, the global chief equity strategist at Jefferies, said companies in the first quarter are dealing with some of the "sharpest year-over-year increases in transport, commodities and raw materials, gasoline prices, etc., in modern history." 
Making matters worse, consumers are already dealing with rapid food inflation at supermarkets. Now their favorite sugary beverages are about to jump in price.