---
Freeport LNG Announces Another Delay, Sending US NatGas Prices Lower
US natural gas prices slid Friday morning after Freeport LNG announced it would delay the restart of its liquefaction facility in Texas from mid-December to late January. 
"As of December 23, the reconstruction work necessary to commence initial operations is substantially complete, and the company is submitting responses to the last remaining questions included in the Federal Energy Regulatory Commission's December 12 data request," Freeport wrote in a press release. 
Freeport continued: "Given the time needed for the regulatory agencies to review the company's responses and to seek any necessary clarification, Freeport LNG now does not anticipate commencing the initial restart of its liquefaction facility until the second half of January 2023."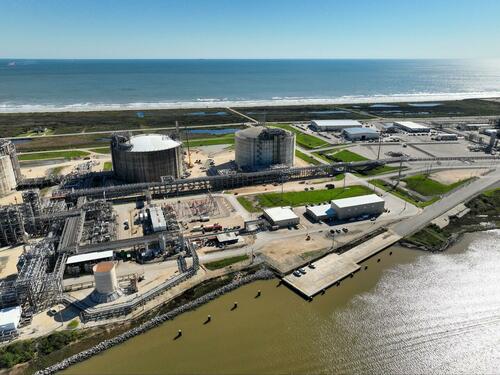 US Natgas prices slid as much as 3% to $4.85 per million metric British thermal units, or MMBtu, but have recovered some losses.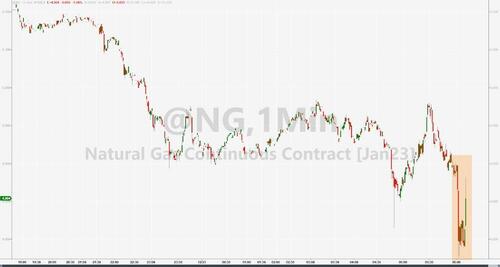 "Freeport LNG has officially delayed its restart to the second half of 2023, which lined up with many estimates around the market. The terminal has been actively working on repairs onsite, and it was becoming more likely that they would miss their year-end 2022 target," Houston-based energy firm Criterion Research told clients shortly after the news broke. 
Remember, Freeport has been shuttered since June due to an explosion, with an initial reopening timeframe around fall. The delay has a silver lining: more NatGas will be injected back into the US grid, though the bad news for Europe is fewer US LNG shipments.
Loading...