---
Germany Signs Long-Term U.S. LNG Deal To Replace Russian Gas
By Tsvetana Paraskova of OilPrice.com
Germany's state-controlled firm Securing Energy for Europe (Sefe) has signed a 20-year deal with Venture Global LNG to import 2.25 million tons of LNG per year from Venture Global's third project, CP2 LNG, as Europe's biggest economy is looking to secure gas supply after Russia stopped deliveries.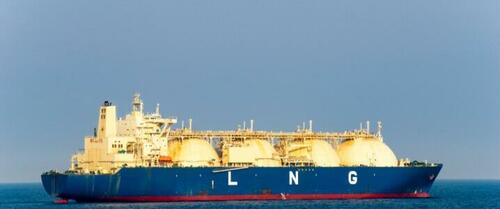 Sefe, wholly owned by the German government, was created last year after Germany saved a former Gazprom unit it had expropriated in April with a multi-billion-euro loan. Gazprom Germania was renamed Securing Energy for Europe GmbH (Sefe), to secure energy supply to Germany and Europe, the government said last summer.  
"By joining forces with Venture Global LNG, SEFE makes another important step on our mission to secure energy for German and European customers and meet the energy demand of the region," Sefe's CEO Egbert Laege, said, commenting on the deal.
"Germany has acted decisively to diversify its energy portfolio and LNG will be a vital part of that mix as it seeks to strengthen its energy security while at the same time advancing environmental progress," said Mike Sabel, CEO of Venture Global LNG.
The new long-term deal signals that Germany will continue to rely on natural gas and, unlike a year and a half ago, is not reluctant to contract LNG supply for decades to come.
At the end of last year, Germany signed a deal with Qatar, under which Qatar will provide LNG to Germany for at least 15 years beginning in 2026 under deals that state firm QatarEnergy and U.S. company ConocoPhillips signed for supply from Qatar's North Field East (NFE) and North Field South (NFS) expansion projects. 
Faced with the prospect of no Russian gas, Germany last year started installing floating storage and regasification units (FSRUs). 
In early January, Germany welcomed the first tanker carrying LNG at the newly opened LNG import terminal at Wilhelmshaven, with the cargo arriving from the Calcasieu Pass export facility in the United States.
Europe's biggest economy plans to have as much as 70.7 million tons per year of LNG import capacity by 2030, which will make it the fourth-largest LNG import capacity holder in the world.  
Loading...