---
"Hard To Build Bullish Argument" - Corn Futures Pummeled On Prospects Of Bumper Crop
Well, it's that time of year when grain prices can have a quick reaction to weather forecasts and or trade data. 
Chicago corn futures dipped 2% on Thursday morning after favorable crop weather in the Midwest supported the view of a big harvest this year. Disappointing weekly U.S. exports also weighed down prices. 
Concerns about a second coronavirus wave worldwide have led to a slump in corn futures in the last several weeks.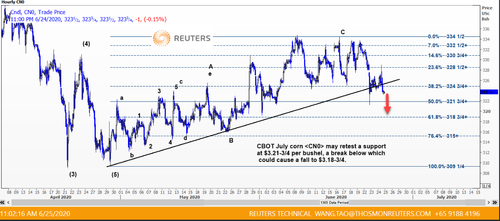 Wet weather and moderate heat across the Midwest have eased fears among grain traders about crop stress after a recent dry streak.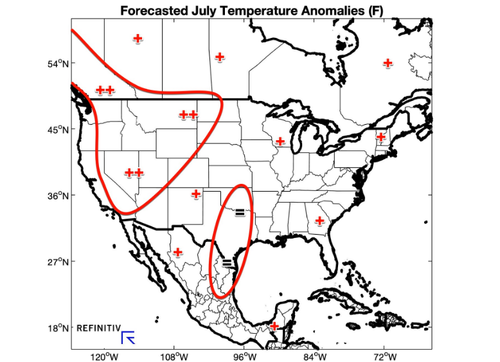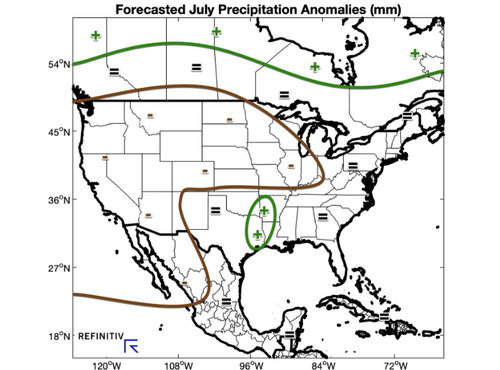 "With a bumper 400 million tonnes of U.S. corn crop coming our way, it is hard to build a bullish argument for corn," Ole Houe, director of advisory services at agriculture brokerage IKON Commodities in Sydney, told Reuters. 
Uncertainty over Sino-US relations has led to concerns about weak Chinese purchases of U.S. farm goods, including corn and soybeans. 
If readers recall, we used vessel tracking software to determine a "rush hour traffic" of bulk carriers carrying soybean were flowing from Latin America to Asia/China - while very little activity was seen in North Amerca. 
A US-China phase on tracker chart via the Peterson Institute for International Economics (PIIE) shows China's monthly purchases of U.S. goods covered by the phase one deal is still way below commitments agreed upon in early 2020.
Iowa Soybean Association president Tim Bardole told NBC News that President Trump's signing of the phase one trade deal had been a disappointment, and China's commitments as per the trade deal will likely not be met. 
"At this point, it hasn't done near what we were hoping would happen with it," Bardole said. "At this point, we're kind of running out of time for it to get close to the numbers we might have hoped."
Bardole had discussions with the House Ways and Means Committee last Wednesday, U.S. Trade Representative Robert Lighthizer told him that China is expected to satisfy trade deal purchase agreements - though as we've noted, from day one, the commitments were unrealistic targets.