---
US Cattle Prices Hit Nine-Year High As National Herd Drops To Half-Century Low
If you've been to your local butcher or checked out the meat section in a supermarket, you're aware that beef prices are still high, and in some instances, are continuing to rise. 
Readers have been well informed about "beeflation" and why it's happening:
Due to the continued scarcity of beef cattle supplies, there appears to be no relief in sight, and as a result, cash markets have risen this week to $165 per 100 pounds - the highest level since the record peaks of 2014. At this point nine years ago, ranchers resorted to reducing their herds to combat the high feed prices and drought.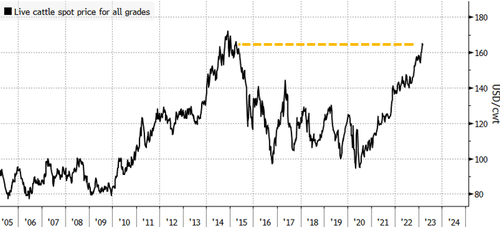 As we noted the other day, "Americans need to be prepared to eat a lot less beef, because the size of the national cattle herd is steadily shrinking." 
According to the latest report from the USDA, the number of beef cows in this country has fallen to the lowest level since 1962…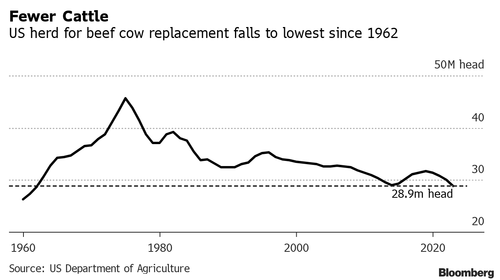 Don Roose, the founder of US Commodities, a grain and livestock investment and management firm, recently warned:
"We're still in the contraction phase.

"It takes a long time to build a herd back up again."
Meaning beef prices at the supermarket might go much higher until demand destruction hits.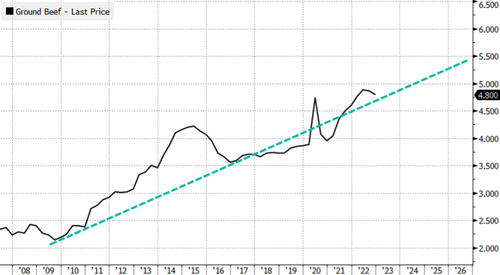 However, there is some good news. Global food prices have slid for the eleventh consecutive month. And it gets better: wholesale egg prices collapsed in early February. 
The ongoing supply woes could result in a potential continuation of the rise in beef prices -- unleashing an affordability crisis in meat. It's important to remember unelected officials on a global scale are attempting to reshape diets.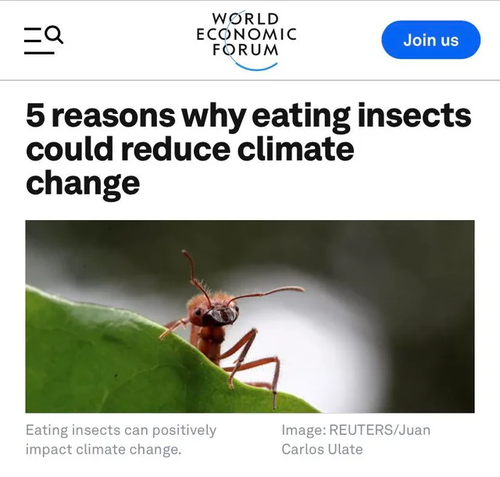 Ah, yes, Bloomberg...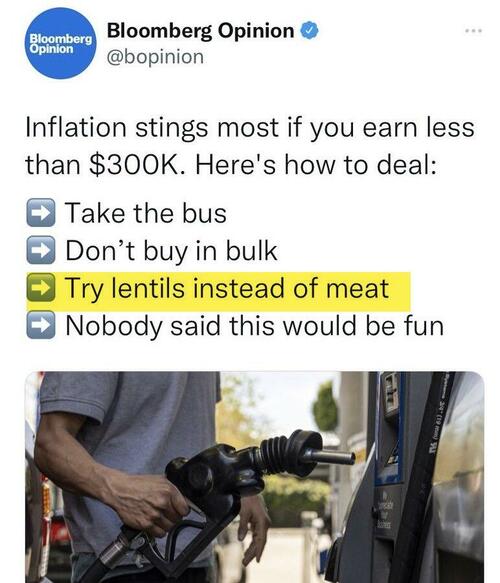 The most practical step to avoid eating insects is to become your own producer of food -- or buy local. 
Loading...