---
'Rogue Wave' 2.0: US NatGas Futures Explode Higher Into Chaotic Expiration
February U.S. natural gas futures violently surged Thursday in what appears to be a delivery squeeze into expiration. 
Bloomberg's Javier Blas had some early insight that something was amiss...
Something is happening in the US natural gas market

— Javier Blas (@JavierBlas) January 27, 2022
Around 1400 ET, natgas contracts for February jumped as much as 72% in minutes, the most significant increase ever since the contract launched in 1990, according to Bloomberg, citing a spokesperson for CME Group.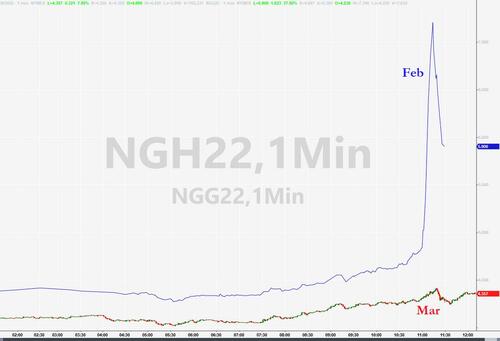 The spread between February and March contracts erupted. 
The massive squeeze came ahead of the February contract expiration and reminded us of the chaotic action surrounding crude futures expiration that.sent WTI prices crashing into deep negative territory in April 2020. Bloomberg sheds more color on the situation: 
Though hedge funds have been net-long on U.S. gas contracts, indicating they expect prices to rise, money managers still held substantial short positions, according to data compiled by Bloomberg. In a squeeze, traders exposed to wrong- way bets on lower prices are forced to close out those positions by purchasing higher-priced contracts.

Gas prices have been volatile in recent weeks as traders try to gauge whether winter cold will strain stockpiles of the power-plant and heating fuel. Although inventories are only 1% below normal for the time of year, exports have been near a record and production from shale basins has been relatively restrained. -Bloomberg
There's no word on which firm(s) are responsible for the unwind or the damage it has unleashed. We suspect if this is anything like the 2018 implosion of Tampa-based OptionsSellers.com, there will be casualities in the days, if not weeks ahead.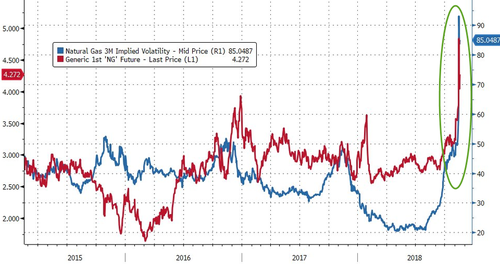 Remember this guy? "I promise you every day when I woke up, I was checking for rogue waves..."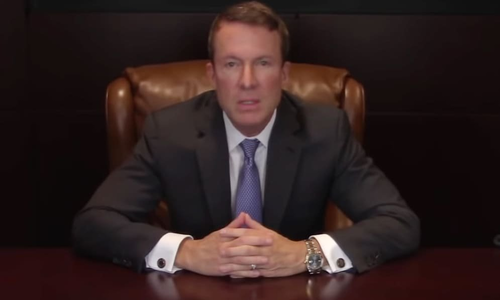 Here's what people on Twitter are saying about the chaos. 
Hi friends. We have experienced another rogue wave in Natural Gas and you now have margin calls. Have a nice day pic.twitter.com/oQ4h5Tm7vO

— Thomas Thornton (@TommyThornton) January 27, 2022
The squeeze also rippled through later-month contracts.