---
Here's Why US Truckers Staging Convoy To DC Will Face Soaring Diesel Prices
U.S. truckers celebrate the recent Occupational Safety & Health Administration (OSHA) canceled vaccine mandate and their Candian counterparts who have rolled into Canada's capital, Ottawa, this weekend, demanding an end to cross-border vaccine rules. Truckers are on the frontlines fighting against medical tyranny as the next convoy could be soon headed to Washington, D.C. 
A Facebook group called "Convoy To DC 2022" has more than 63k members and is preparing a convoy of truckers to ride from California to Washington, D.C., to tell the Biden administration and progressives they're are done with overreaching health mandates.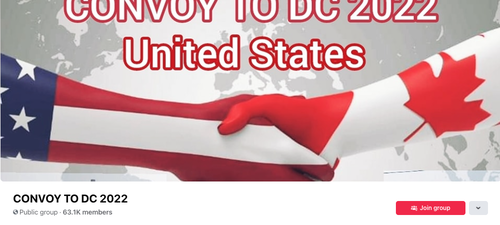 Dates and planned routes for Convoy To DC 2022 are expected to be released in the near term on a website and various social media platforms, and a GoFundMe page will be set up. The funds raised will help fund fuel costs and lodging for truckers participating in the movement. 
For truckers considering to partake in the convoy, we wanted to explain what's happening with diesel markets. 
Bloomberg reports ultra-low sulfur diesel futures have entered backwardation, a market condition where prices today are higher than future contracts trading months out. This is a bullish structure and the first time materializing since 2015.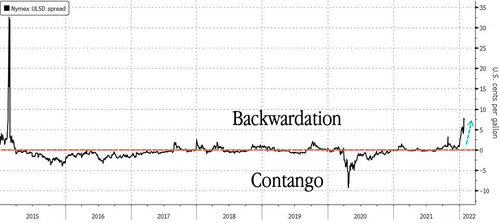 The backwardation comes as a powerful winter storm and cold weather have plagued the Eastern U.S., boosting heating demand. Diesel stockpiles in the central Atlantic region decreased to 19.7 million barrels last week, a seven-year seasonal low. Total US stockpiles are well under a 5-year average.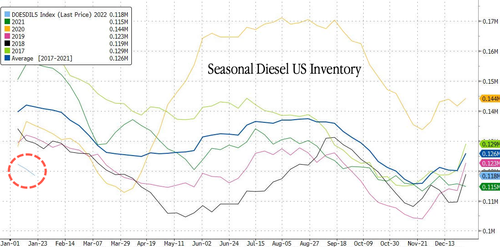 Dwindling stockpiles and high demand have pressured spot diesel prices, jumping to an 8-year high this month, trading around $2.68 per gallon.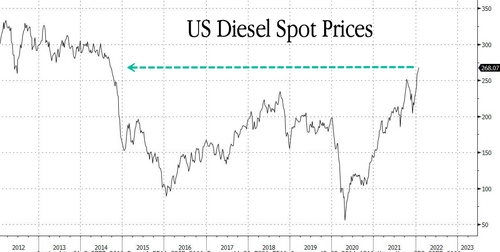 Putting this all together for the organizers of the Convoy To DC 2022, the most significant expense for truckers will be soaring fuel costs. With backwardation in full swing, diesel prices are likely to move higher. A GoFundMe campaign could greatly alleviate expenses for those planning to make the cross-country drive.