---
Northeast Braces For "High Impact" Snowstorms
Weather models are beginning to show around Jan. 15 and beyond, the possibility of "high impact cold and storminess across eastern US and Canada," said The Weather Network's Ethan Sacoransky.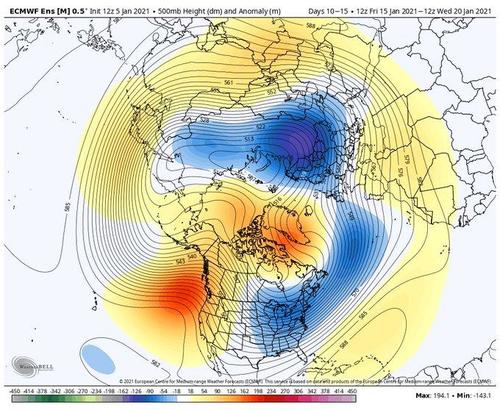 Meteorologists at BAMWX also agree with the increased probability of winter storms after "Jan. 15" from the Ohio Valley into the Northeast. 
All 3 major global ensembles show a pattern us here in the Ohio Valley & even #Indy can get excited about.

Near match to our top 5 snow events in #indy since 1980.

We think ~15th of Jan beyond it gets pretty fun from the Ohio Valley into the NE. #snow #inwx pic.twitter.com/hPupwMVlCk

— BAMWX (@bamwxcom) January 6, 2021
"The pattern is very quiet right now overall for the central to the eastern US...however, we are starting to see a change in the forecast atmospheric pattern drivers ahead that *could* lead to a more favorable pattern for wintry risks beyond Jan ~15th. Stay tuned!" said BAMWX's Kirk Hinz.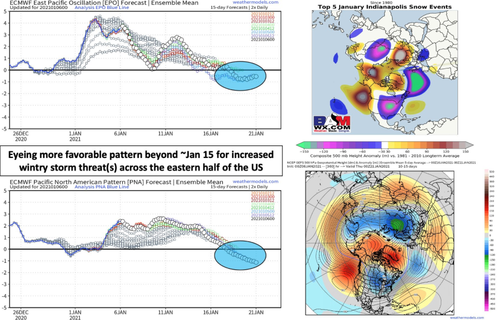 Breaking down the risk for more wintery weather, BAMWX shows Jan. 13 to Jan. 20 is a timeframe when increased probabilities of snowstorms from Ohio Valley, Mid Atlantic, and Northeast areas could materialize.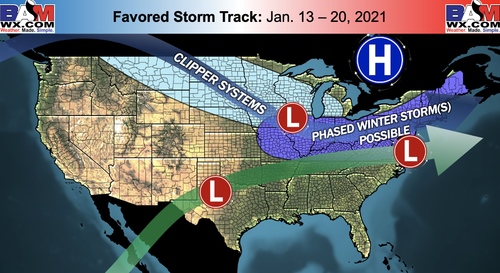 Earlier this week, natural gas February Nymex contracts soared due to colder weather trends and increased heating demand forecasted for the next ten days. 
While nothing is set in stone and models can certainly change, keep an eye out for the possibility of winter weather returning to the Northeast within the next couple of weeks.