---
The White House Does Not Expect Arab States To Weaponize Oil
By Tsvetana Paraskova of OilPrice.com
The United States is confident that the Arab states will not use oil supply as a weapon as they have done in the past, White House energy security adviser Amos Hochstein told the Financial Times in an interview published this weekend.
"Oil has been weaponised from time-to-time since it became a traded commodity, so we're always worried about that, working against that, but I think so far it hasn't," Hochstein told FT.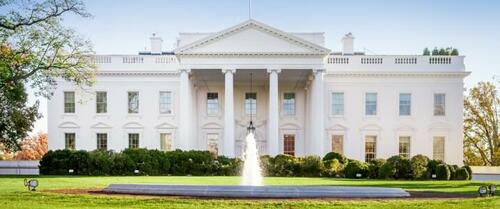 According to the Biden Administration's top energy adviser, the U.S. and the global oil market are managing the double geopolitical jeopardy of the past year – the Russian invasion of Ukraine and the Israel-Hamas war – "fairly well."
"We have two active wars in the world, one involving the world's third-largest producer [Russia], the other in the Middle East where missiles are flying near where oil is produced, and yet prices are near the lower point of the year," Hochstein told FT.
Last week, Hochstein said that the United States would tighten sanctions on Iran's oil industry amid the Israel-Hamas conflict, aiming to bring Iranian exports down by more than 1 million bpd.
In the early days of the conflict, the Arab states and the OPEC+ production group dismissed Iran's call for Islamic countries to impose an oil embargo on Israel and its supporters over the war with Hamas in Gaza.
However, market speculation is intensifying that the OPEC+ ministers could decide to make deeper production cuts beginning next year when they meet in the November 25-26 weekend.
The key reason for a possible deeper cut would be the most recent price slide to $80 a barrel Brent, market participants and analysts speculate. Growing anger at the Israeli bombardment of Gaza could also play a part in an OPEC+ decision to withhold more supply from the market, some analysts argue.
At any rate, Saudi Arabia – the world's top crude oil exporter and OPEC+ leader – is expected to attribute any extra cuts to the oil market situation, not the conflict in Gaza, sources close to Saudi Arabia's thinking have told FT.
Loading...