---
Biden Admin (Finally) Abandons US COVID Vaccine Travel Requirements
Great news America... Novak Djokovic (should he wish to) will be able to enter the US and compete in this year's US Open tennis tournament.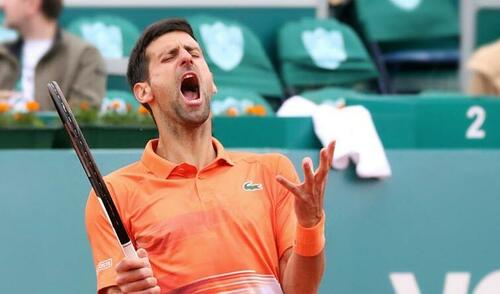 The reason - simple - after 3 years of increasingly obvious 'science', The White House announced the U.S. would be ending the requirement for non-U.S. citizens to show proof of vaccination against COVID-19 as a condition of entering the country.
The vaccine requirements will end May 11, when the Biden administration is officially declaring an end to the public health emergency.
"While vaccination remains one of the most important tools in advancing the health and safety of employees and promoting the efficiency of workplaces, we are now in a different phase of our response when these measures are no longer necessary," the White House said.
On a side-note, the Biden admin is also ending the vaccine mandate for federal employees, federal contractors and other federally funded workers.
"Additionally, HHS and DHS announced today that they will start the process to end their vaccination requirements for Head Start educators, CMS-certified healthcare facilities, and certain noncitizens at the land border," the White House said in its statement.

"In the coming days, further details related to ending these requirements will be provided."
This was the last national vaccine mandate that remained in place after legal challenges brought down similar mandates for private businesses.
Finally, as AmGreatness' Eric Lundrun writes, although the three official vaccines - developed by Moderna, Pfizer, and Johnson & Johnson - were developed under the presidency of Donald Trump, President Trump never ordered or required vaccination at the federal level. Upon taking power, Joe Biden vowed to force all Americans to get vaccinated, and thus pursued vaccine mandates in every aspect of American life.
Loading...