---
Bill Gates Criticized For Blocking The Equitable Distribution Of COVID Vaccines
Nearly 1 billion COVID vaccination shots have been distributed around the world, but in more than 120 countries, not a single dose has been received, much less administered. And as we explained recently, one man is to overwhelmingly to blame for this sorry state of affairs: Microsoft founder Bill Gates.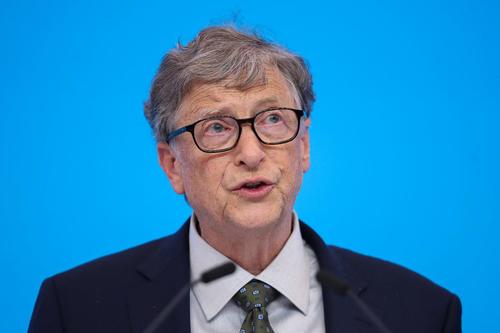 Thanks to his role as the world's de facto public health czar, Gates has used his influence to ensure that the international vaccine rollout remains firmly under the control of drugmaking giants, and that the intellectual property undergirding vaccines remains a closely guarded secret, not a universally-applicable formula. As a coalition of poorer nations tries to fight back against this using the WTO, a freelance journalist named Alexander Zaitchik has harshly criticized Gates for failing to provide for the equitable distribution of vaccines.
Zaitchik said the software developer-turned-philanthropist has ignored all concerns about the supply of vaccines, essentially leaving the poorest nations to fend for themselves, even as he pours another $1.8 billion of his own money into the COVAX initiative, which seeks to provide vaccine supplies to more than 90 low-income nations.
"We missed a crucial year of being able to scale up and get the tech transfer where it should be to have global production at full capacity. And he's basically said 'trust me', and it didn't work," Zaitchik said.
The journalist emphasized that at the start of the coronavirus pandemic, many health experts were calling for a collaborative approach, saying companies and countries should share experience in testing, treatment, and vaccines against the disease. This could have prevented a potential crisis of supply and access to vaccines. However, Zaitchik claims that the Gates-funded ACT-Accelerator had "outmatched and outmanoeuvred" supporters of this "open science" approach with the intention of
Ironically, the biggest critics of Gates' methodology are at the WHO. For months, criticis about the unfair distribution of inoculations against the coronavirus. In February, WHO chief Tedros Adhanom Ghebreyesus said that more than three quarters of vaccinations had been carried out in just 10 high-income countries. "Around 130 countries, with 2.5 billion people, have yet to administer a single dose", the WHO chief said.
At the end of March, Dr. Tedros warned that vaccine inequity was becoming "more grotesque every day" while calling for a fairer distribution of inoculations. He also warned that "countries that are now vaccinating younger, healthy people at low risk of disease are doing so at the cost of the lives of health workers, older people and other at-risk groups in other countries" - something that's becoming increasingly egregious as unused COVID jabs pile up in some US states.
Incidentally, Bill Gates has himself complained about the issue of unfair distribution of inoculations and urged US legislators to allocate more money for the global response to the coronavirus.