---
British Airways Boss Calls For Vaccinated Travelers To Fly Without Restrictions 
British Airways intends to make it easier for vaccinated people to travel without restrictions than those who have not been vaccinated but test negative, according to Reuters. 
"I think people who've been vaccinated should be able to travel without restriction. Those who have not been vaccinated should be able to travel with a negative test result," British Airways chief executive Sean Doyle said.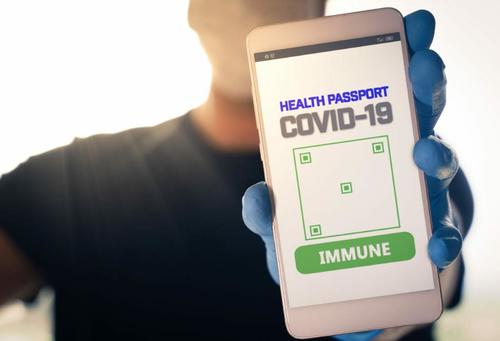 Doyle has requested the UK government to support digital health passes to reopen our skies safely. He said the health app would be used to verify a person's negative COVID-19 test results and vaccination standing.
"Apps will be key to facilitating travel at scale. Airline staff checking paperwork takes 20 minutes per passenger and is not practical if large numbers of passengers return," Reuters said. 
Doyle's request for health passports is not a surprising development considering, the International Air Transport Association (IATA) said last month that a new travel app (called Travel Pass) to manage COVID-19 tests and vaccine certifications would be shortly rolled out. IATA is the premier global trade organization for airlines, with 290 members. 
Since the early days of the pandemic (read: here & here & here), we've discussed "COVID passports," "immunity passports," or at least mentioned those who don't get tested for the virus or vaccinated could face travel restrictions. 
Doyle expects the UK government to implement a tiered framework with destinations put into categories depending on risk. He expects "huge pent-up demand" for air travel this summer though gave no for the year. 
IATA has shown travel trends in the first half of 2021 will be weaker than initially forecasted from December. The trade organization also said booking would remain stubbornly "weak" for the summer period. 
More or less, British Airways' plan to allow vaccinated people to travel without restrictions is part of the 'new normal' where so-called "conspiracy theorists" have warned everybody of an overreaching system of control by corporations and government. 
COVID passports are at risk of ushering in a "two-tier society" based on whether someone has been vaccinated or not and will determine their allowed freedoms.