---
CDC At 'Precipice' Of Recommending Annual Covid-19 Shots
The US Centers for Disease Control and Prevention (CDC) is on track to recommend annual COVID-19 shots for Americans, according to the agency's new director, Dr. Mandy Cohen.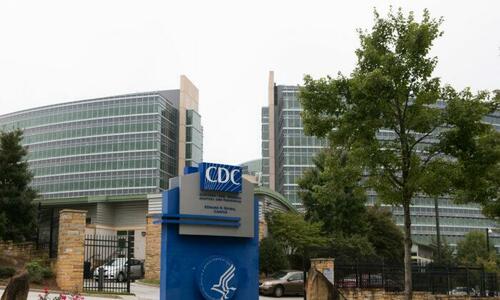 "We're just on the precipice of that, so I don't want to get ahead of where our scientists are here and doing that evaluation work, but yes we anticipate that COVID will become similar to flu shots, where it is going to be you get your annual flu shot and you get your annual COVID shot," Cohen told Spectrum News, adding "We're not quite there yet, but stay tuned. I think within the next couple of weeks, month we're going to hear more from our experts on COVID shot."
The proposal, which would make COVID-19 shots akin to the flu vaccine, is expected to be finalized and announced in September despite concerns raised by critics regarding the lack of clinical trial data supporting the vaccines and the efficacy of the boosters.
In April the CDC scaled back recommendations for people of all ages to receive a primary vaccine series and at least one booster - while countries such as England have stopped recommending or allowing certain people to get boosters, period. According to critics, the CDC should further scale back recommendations - particularly for those who are young and/or healthy until more data is available from trials and studies.
"When you look at tracking data for the young, the rates of either infection or vaccination—in other words, the rate at which people have some level of circulating immunity—is quite high. And so the idea that that group needs to have a vaccination series now, without current research in that particular population, I don't think is scientifically valid," said Dr. David McCune, an oncologist, in a statement to the Epoch Times.
The CDC's plan ignores the fact that the vaccines have 'faced challenges' against the newer COVID-19 variants, while clinical data for newer, reformulated shots has yet to be made public. The updated shots which are supposed to target the XBB.1.5 variant are expected to be rolled out around September, and will exclude components of the original shot designed for the Wuhan variant.
"Immunity from both vaccines and infection wanes over time. The only way to stay ahead of the virus is to continue to update the composition of our vaccines and administer them in a regular cadence. Although this strategy is critical, with our current generation of vaccines, it also requires immense resources for mounting frequent vaccination campaigns—at a time when antivaccination sentiment continues to grow and the public's appetite for regular vaccinations has waned," Health Secretary Xavier Becerra and former White House official Dr. Ashish Jha wrote in an editorial.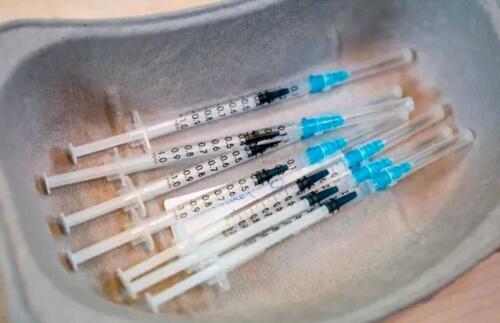 "Next-generation vaccines and treatments are needed if we are to break the cycle of responding to new variants as they appear: we need tools that can improve our bodies' ability to stop infections, reduce transmission, build longer-lasting immunity, and target parts of the virus that are less likely to evolve. Ideally, such vaccines and treatments would provide better protection, enabling us to avoid disruptions of our lives and continue to enjoy the activities we value."
Pharmaceutical companies are also developing combination vaccines to handle both COVID-19 and influenza.
"The companies need a new market for the COVID product and they can get that by combining it with the influenza vaccine and making sure the CDC recommends that everyone get a COVID booster annually," said Barbara Loe Fisher, co-founder and president of the National Vaccine Information Center, in an email to the Epoch Times.
"If CDC officials recommend that everyone get an annual COVID booster shot," she added, "it will only further increase public distrust in vaccines and call into question the scientific and moral integrity of public health policy."
Loading...