---
China Enforces New Boundary With Nepal At Summit Of Everest To Keep Infected Climbers Out
In the latest sign that Beijing is warily eyeing the outbreak in India as it spills over its borders into neighboring Nepal, China has set up a "line of separation" at the summit of Mount Everest to prevent any climbers from the Nepal side from mingling with climbers from the Tibet side, Reuters reports. The decision comes as the Everest base camp on the Nepal side has struggled with a persistent COVID-19 outbreak since April.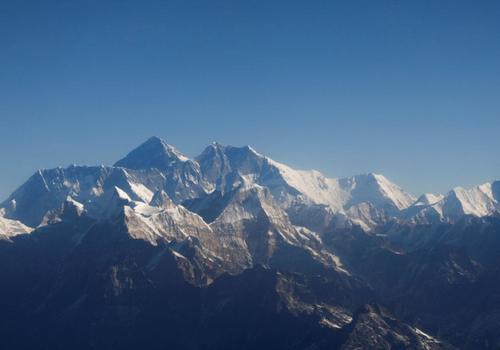 To accomplish this, China is sending an expedition of climbers to install the line, though it's not clear how they intend to enforce the boundary.
Starved of tourism revenue, the Nepalese government has refused to impose limits on tourists and climbers who come in droves to visit the legendary mountain. Beijing apparently doesn't feel great about this.
As Reuters pointed out, it's not clear how Beijing intends to enforce the border line in one of the most inhospitable environments for humans - the area surround the summit of Everest. The summit itself is about the size of a dining room table.
To install it, Beijing is dispatching a small team of Tibetan climbing guides - which will include 21 Chinese nationals - who will ascend Everest and set up the "line of separation" at the summit.
It's also unclear whether the team of guides who will be setting up the line of separation will remain in the "death zone", the area leading up to the summit where hundreds of travelers have died.
China hasn't allowed any foreign climbers to ascend the mountain from the Tibetan side since the coronavirus pandemic began. Tourists are also banned from visiting the base camp on the Tibetan side.
So if you do happen to get infected with COVID-19 at 30,000 feet, you better just stay up there.