---
Watch: Musk Tells Rogan People Were Killed By Ventilators Not COVID-19 Virus
Authored by Tom Ozimek via The Epoch Times (emphasis ours),
Tech entrepreneur Elon Musk said Tuesday that it wasn't so much the COVID-19 virus that killed people hooked up to ventilators as secondary bacterial infections that caused a deadly form of pneumonia.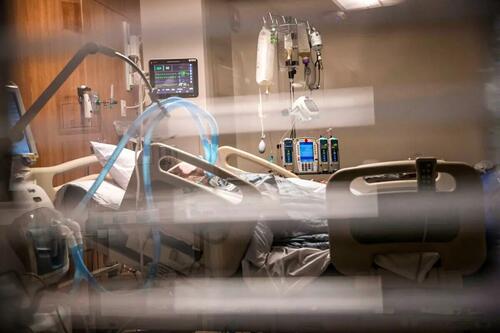 Mr. Musk made the remark in a wide-ranging discussion on Joe Rogan's podcast on Oct. 31, in which he brought up a key point first raised in a bombshell study that found secondary bacterial infections of the lung were a key driver of death in people diagnosed with COVID-19 and connected to breathing machines.
"80 percent of the people they put on ventilators died," Mr. Rogan said, possibly referring to data cited by Dr. Joseph Mercola showing that 76.4 percent of COVID-19 patients aged 18 to 65 in New York City who were put on ventilators died. Among those who were over 65, the mortality rate was 97.2 percent.
🧵 THREAD: "80% of the people they put on ventilators died," Joe Rogan told billionaire entrepreneur Elon Musk on the Joe Rogan Experience Tuesday.

"Yeah. So, in fact, I actually posted about that," responded Musk, "because I called doctors in Wuhan and said, 'What are the… pic.twitter.com/u7BVRjsi4N

— The Vigilant Fox 🦊 (@VigilantFox) November 1, 2023
Mr. Musk said he spoke with several doctors about what mistakes were made during the first COVID-19 wave.
"They said, 'We put far too many people on intubated ventilators,'" Mr. Musk said. "This is actually what is damaging the lungs, not COVID," he continued. "It's the treatment. The cure is worse than the disease."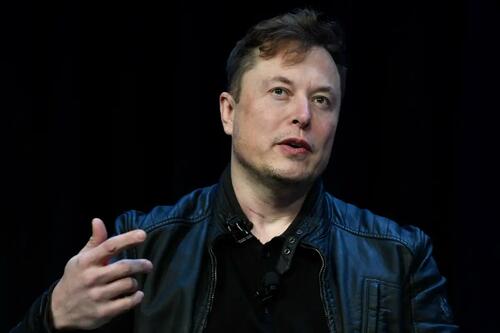 While Mr. Musk didn't explicitly cite the study (published in late April 2023 in the Journal of Clinical Investigation), its authors found that bacterial lung infections may even have exceeded death rates from COVID-19 among patients who required mechanical ventilation.
Ventilator-Associated Pneumonia and COVID-19
In the study, investigators found that nearly half of patients with COVID-19 developed a secondary ventilator-associated bacterial pneumonia, which they referred to as "ventilator-associated pneumonia," or VAP.
"Recent data suggest that secondary pneumonia is present in up to 40% and pneumonia or diffuse alveolar damage is present in over 90% of autopsy specimens obtained from patients with acute SARS-CoV-2 infection," the authors of the study wrote, referring to the scientific name for the virus that causes COVID-19.
"Consistent with these observations, we and others found high rates of ventilator-associated pneumonia (VAP) in patients with SARS-CoV-2 pneumonia requiring mechanical ventilation, suggesting that bacterial superinfections such as VAP may contribute to mortality in patients with COVID-19," they continued.
"These findings prompt an alternative hypothesis that a relatively low mortality rate directly attributable to primary SARS-CoV-2 infection is offset by a greater risk of death attributable to unresolving VAP," they continued.
Out of 601 mechanically ventilated patients enrolled in the study, 585 had some form of severe pneumonia and respiratory failure. Of the ones with severe pneumonia and respiratory failure, 190 had COVID-19, 50 had pneumonia related to other viruses, 252 had bacterial pneumonia, and 93 had respiratory failure unrelated to pneumonia.
The numbers indicate that perhaps 59 percent of the cases were respiratory issues other than COVID-19 or other viruses (43 percent bacterial pneumonia, 16 percent respiratory failure unrelated to pneumonia).
The senior author of the study, Dr. Benjamin Singer, a pulmonary and critical care physician, told the Northwestern Medicine Feinberg School of Medicine news center that "our data suggested that the mortality related to the [COVID-19] virus itself is relatively low, but other things that happen during the ICU stay, like secondary bacterial pneumonia, offset that."
"Our study highlights the importance of preventing, looking for and aggressively treating secondary bacterial pneumonia in critically ill patients with severe pneumonia, including those with COVID-19," he added.
Controversy
When the study was first released in late April 2023, it sparked a number of misleading takes claiming that, of all COVID-19 patients who died in hospital, "nearly all" were killed by ventilators.
Such claims have been challenged by fact-checkers, some of whom have pointed out that not all people with COVID-19 who died in hospital were hooked up to breathing machines.
The study's author, Dr. Singer, clarified the findings in an interview with Factcheck.org, saying that "it's not the ventilator that was the cause of death" but serious lung infections, including ones caused by COVID-19.
"The ventilator was very much life support for these patients," Dr. Singer told the site.
Another medical doctor, Dr. Mark Metersky, a pulmonary and critical care physician and professor at the University of Connecticut School of Medicine, expressed a similar view.
"It's not the ventilator that killed them, the ones who died," he told Factcheck.org. "It's that the ventilator failed to save them."
However, the study by Dr. Singer and his colleagues found that "whether that ventilator-associated pneumonia was cured or not was a major determinant of whether patients went on to live or die" in the hospital's intensive care unit.
However, the study noted that merely being diagnosed with ventilator-associated pneumonia was not associated with a higher risk of death, with Dr. Singer telling Factcheck.org that "it was ultimately COVID-19" that was a key factor in the mortality of the patients in the study.
The study's co-author, Dr. Richard Wunderink, told the Northwestern Medicine Feinberg School of Medicine news center that the key finding of the study is that the possibility of bacterial infections in ventilated COVID-19 patients has been something of a blind spot in the health care industry.
"The importance of bacterial superinfection of the lung as a contributor to death in patients with COVID-19 has been underappreciated because most centers have not looked for it or only look at outcomes in terms of presence or absence of bacterial superinfection, not whether treatment is successful or not," he said.
Dr. Wunderink said more research is needed to better understand why some ventilated patients with pneumonia recover while others go on to die.
Meanwhile, Dr. Howard Stupak, an associate professor at the Albert Einstein College of Medicine in New York, took to X to share and comment on a clip of Mr. Musk and Mr. Rogan discussing ventilators in COVID-19 patients.
"True, but here is causal chain," Dr. Stupak said of the claim that around 80 percent of ventilated COVID-19 patients died.
He explained that it's not the ventilators themselves that killed the patients but "the application of sedation for intubation," which he said reduces the excursion of the chest wall muscles and causes parts of the lung to fill with fluid "appearing to be pneumonia itself."
Dr. Stupak said that there was a push to sedate and intubate COVID-19 patients due to a "panic" among hospital staff that feared COVID-19 contagion and so rushed to put patients on ventilators to protect themselves from infection.
"Mass sedation of the elderly was the primary weapon, ventilator and ICU mismanagement only a secondary factor that is a result of the first," Dr. Stupak said in a follow-up post.
Loading...