---
Watch Live: EMA Safety Review Finds Benefits Of AstraZeneca Jab Outweigh Risks
Update (1200ET): In a statement leaked to the press just minutes before the announcement began, the EMA confirmed Thursday the results of its safety review: namely, that the benefits of the AstraZeneca vaccine far outweigh any side effects.
After looking into the reports of incidences of rare blood clots, the agency has concluded that the vaccine is "safe and effective" and that it is "not associated with any blood clots."
Dr. Sabine Strauss, who spoke after Emer Cooke, the agency's executive director, claimed the agency has been working long and hard since the first cases emerged last week. Scientists examined suspect batches and looked at the numbers of suspicious cases vs. the denominator of more than 11MM vaccines distributed and concluded that the AstraZeneca jab is safe enough, before arriving at a shocking admission.
Dr. Strauss acknowledged that the agency saw clots develop "in a few cases" and even saw clots develop in the brain. The condition was linked to low levels of blood platelets, just as a top Norway doctor suggested earlier. However, the agency doesn't have enough evidence to establish a definitive link. Still, they stressed that these cases are extremely rare.
What is to be done? Well, the agency must simply keep an eye out for any other side effects, while patients should also keep an eye out for any suspicious symptoms as well.
As for the vaccine - have no fear: it's perfectly safe.
Meanwhile, the Netherlands' top regulator offered a more measured response, saying it didn't have enough time to establish whether there might be a link between the vaccine and the blood clots.
But no matter: Most of the European countries who halted distribution of the AstraZeneca vaccine now have the "green light" to resume vaccinations immediately. Most leaders have framed the halt as a necessary measure to reassure the public that the vaccines are indeed safe, even as critics claims have been more or less validated.
As the NYT reminds us, the AstraZeneca jab, due to its inexpensiveness and ease of distribution, is a cornerstone of the WHO's Covax plan to vaccinate the entire world. Many are also worried the pause will further hurt Europe as its vaccination program has lagged the US and UK. Demand so far outstrips supply, some experts warned, that any delays like this could cost lives.
While overall deaths have fallen from their January peak, this week, more people are on ventilators in hospitals in Poland than at any time in the pandemic, leading officials to reimpose national restrictions, starting on Saturday. Italy has reimposed lockdowns in the hopes of limiting outbreaks during the Easter Holiday. Across the Continent, concerns about mutant COVID strains are rising.
* * *
Update (1100ET): The EMA has just confirmed that the press conference to announce the results of its brief safety review will start at 1700 CET (noon in New York).
‼️ A press briefing on EMA's safety committee (PRAC) review on the #COVID19Vaccine AstraZeneca and blood clots is planned at 5:00 PM CET today (time to be confirmed).

Follow live on YouTube: https://t.co/lPDMFXWLHU

— EU Medicines Agency (@EMA_News) March 18, 2021
Do regulators need more time to get their stories straight following this morning's revelations from Norway?
* * *
European leaders have insisted they are ready to re-start the distribution of AstraZeneca jabs (assuming their citizens are still willing to accept them) following a safety review by the bloc's top regulator. Well, that "review" has just ended, and the EMA is preparing to release the findings about the vaccine safety in just a few hours, as the WHO and AstraZeneca continue to insist that the benefits of the vaccine far outweigh any rare side-effects (even if those side effects might be deadly for some).
According to media reports, the EMA's committee of experts is due to release its findings later on Thursday.
Earlier this week, some two dozen countries including Europe's three largest economies - Germany, France, Spain and Italy - suspended immunizations using the AstraZeneca-Oxford jab following myriad reports of unusual blood clots in a small number of people. Some regulators are suspicious of a link between the clots and patients with low blood-platelet counts. Though the EMA and WHO have insisted that more than 17MM people have received the AstraZeneva jab, with the vast majority of them exhibiting few, if any, side effects.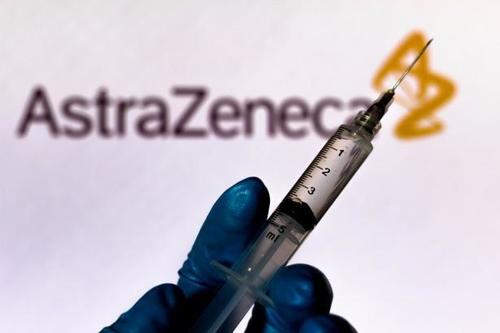 AstraZeneca said earlier this week that it carried out a careful review of its COVID-19 immunization data and found no evidence of any increased risk of blood clots in any age group or gender in any country. But understandably, the company's study has done little to quell concerns in Continental Europe, where fewer than 1 in 10 adult have received their first COVID jabs.
During a Tuesday press conference, EMA executive director Emer Cooke explained that the agency's top priority was delivering a safe vaccine and that it would consider issues including if extra warnings needed to be added for the AstraZeneca vaccine.
She also pointed to the daily death toll COVID-19 is continuing to take across the Continent, and insisted that vaccines like the AZ jab are the only hope for a solution.
"We are worried that there may be an effect on the trust of the vaccines," she said. "But our job is to make sure that the products that we authorize are safe and we can be trusted by the European citizens."
The pause in vaccination using the AstraZeneca shot comes as COVID-19 is surging across the continent and as Britain is expecting major delays in its vaccine deliveries. Tens of thousands of new daily cases have prompted new lockdown measures in Italy, caused hospitalizations in France to spike and led German officials to announce that a third wave of COVID-19 has begun.
German Government spokeswoman Ulrike Demmer told reporters in Berlin on Wednesday that while she understood some might be worried by the review, it should be seen as a sign that "trust in our control mechanisms is justified." The comments reflect all the warnings from bureaucrats and scientists that the halts will irreparably harm public faith in vaccines.
"That's why this step could also strengthen trust" in the vaccines, she said. "Concerns are taken seriously and examined. And as soon as these concerns are cleared up, a vaccine can be used again without hesitation."
A spokesperson for Germany's top health authority said the EMA decision will be "binding". Leaders from Italy and France have given similar promises.
Still, since there are no long-term data on any of the COVID-19 vaccines, we suspect European authorities will continue to take extreme caution while investigating any any potential signs of trouble.