---
Viagra May Also Lengthen A Man's Lifespan, Swedish Study Finds
Popping a Viagra pill isn't just for the tens of millions of baby boomer men trying to maintain a healthy sex life - it may be connected to extending their lifespan. 
Researchers at the Karolinska Institutet in Sweden published a new report that finds the erectile dysfunction pill can help cardiovascular disease patients.
The study, titled "Association of Phosphodiesterase-5 Inhibitors Versus Alprostadil With Survival in Men With Coronary Artery Disease," was recently published in the American College journal Cardiology. The results show men with coronary artery disease who have been prescribed Viagra due to impotence seem to have a healthier life and lower risk of experiencing a heart attack. 

When men enter their golden years, at least 70% of them experience impotence: blood flow problems affect the legs, high blood pressure, and high cholesterol. The disorder is treated with alprostadil, which dilates the blood vessels and helps stimulate the penis, or with PDE5 inhibitors such as Viagra. The pills are taken before sex to increase blood flow before the mood is right.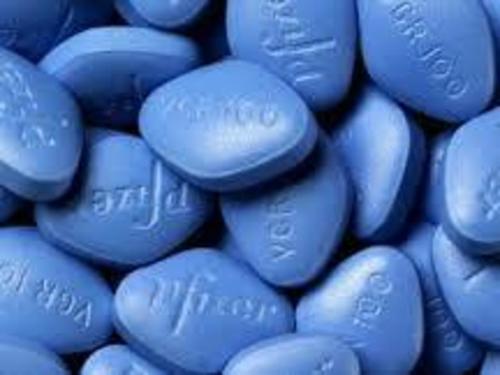 "Potency problems are common in older men, and now our study also shows that PDE5 inhibitors may protect against heart attack and prolong life," stated lead author Martin Holzmann of the Karolinska Institute. "The protection was dose-dependent, so that the more frequent the dose of PDE5 inhibitor, the lower the risk."
Holzmann and his research team suggest men who have already sustained a heart attack and take Viagra or Cialis in tablet form showed signs of prolonged life expectancy and a decrease against new infarctions and heart failure.
The study included 16,548 Swedish men who had both erectile dysfunction and heart disease. About 2,000 of the test subjects received alprostadil and the remaining Viagra.
Holzmann said, "PDE5 inhibitor may protect against heart attack and prolong life." 
So erectile dysfunction could be an early sign of cardiovascular disease, and the possible treatment to promote longer lifespans in older men could be with Viagra or Cialis. Who would have ever thought?