---
Virginia AG Says State Universities Can't Mandate Vaccine For Students
Virginia's new Attorney General Jason Miyares (R) has come out of the gate swinging since being sworn in just weeks ago.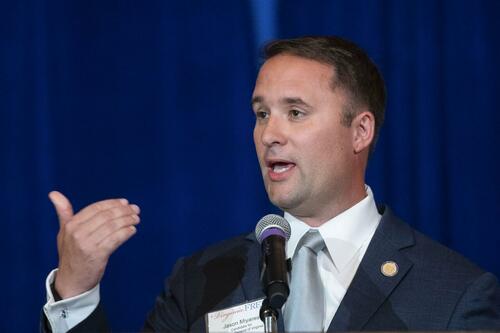 First, he cleaned house - firing dozens of lawyers, including those in the Civil Rights division, while at the same time announcing investigations into Loudon County Public Schools and the Virginia Parole Board.
Then, he fired Democrat attorneys from the University of Virginia and George Mason University, saying he "wants the university counsel to return to giving legal advice based on law, and not the philosophy of a university," adding: "We plan to look internally first for the next lead counsel." 
Now, Miyares has issued a legal opinion that public universities in Virginia cannot mandate the Covid-19 vaccine for students.
"There is no question that the General Assembly could enact a statute requiring the COVID-19 vaccine for in-person school attendance," he wrote in Friday press release, adding "As of this writing, they have not done so."
"Although the General Assembly specifically authorized public institutions of higher education to assist the Department of Health and local health departments in the administration of the COVID-19 vaccine, the legislation did not grant such institutions power to impose vaccine requirements."
BREAKING: I've issued my first ever Attorney General opinion – Virginia state universities cannot mandate the COVID-19 vaccine as a condition for enrollment or in-person attendance.

Check it out here ⬇️⬇️⬇️ pic.twitter.com/dliMICczCZ

— Jason Miyares (@JasonMiyaresVA) January 28, 2022
Virginia follows Tennessee, Alabma, Arkansas, Oklahoma, Montana, Arizona, Utah and Florida, all of which have banned universities from requiring vaccinations.