---
"The Wait Is Over" - 'Fortress Australia' Reopens To Tourists After Nearly 2 Years
Despite grappling with a new COVID outbreak in remote Western Australia, where authorities recorded a record 257 new COVID cases on Saturday and another 200+ on Sunday, the Australian government is finally raising its "drawbridge" on Monday as it allows the first tourists to enter the county after two years of stringent travel restrictions.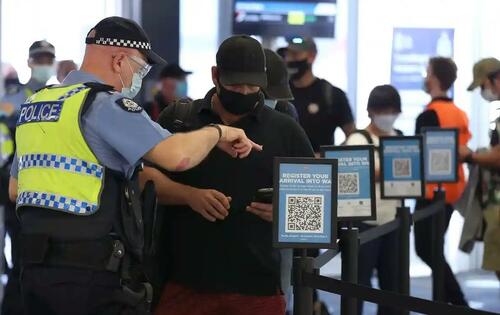 As Reuters quips early in its report on the occasion, Australia's notoriously strict policy earned it the nickname "Fortress Australia." And while the "drawbridge" approach helped its eradicate COVID for a time, case numbers finally surged to record highs during the global omicron wave, which hasn't quite yet subsided. PM Scott Morrison told a group of reporters assembled that the "wait is over".
According to the latest national case numbers, the 7-day average is at the very least trending lower, having just broken below 25K/day. Deaths have fallen to just under 50/day, on average.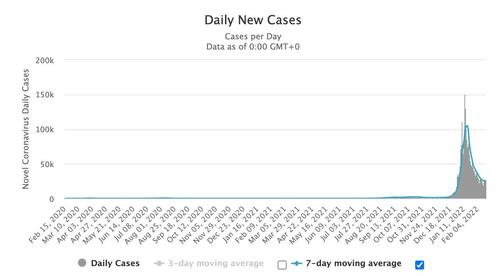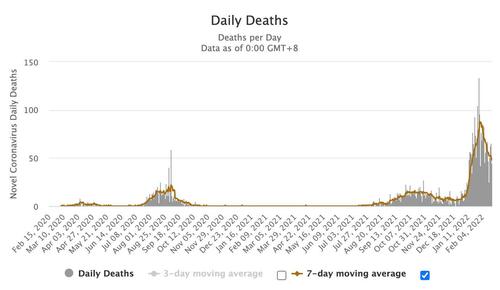 Souce: WorldoMeter
All this means Australia's death rate is just 19.37 per 100,000, one of the lowest in the world.
Australia's draconian immigration policy was brought to national attention just last month when tennis superstar Novak Djokovic was eventually deported after being detained for nearly a week (before being freed by a judge) despite having secured an official exemption from the country's stringent vaccination mandate.
The big question now is whether Australia's tourism industry, which was growing nearly 2x as fast as GDP before the pandemic, will recover (real tourism GDP expanded 3.4% in 2018-2019, compared with overall GDP growth of 1.9% during the same period.
Unvaccinated tourists entering the country will still be required to quarantine, the government said. Reuters reports:
"Fully vaccinated tourists will not need to quarantine," but those who have not received two doses "will require a travel exemption to enter the country and will be subject to state and territory quarantine requirements."
Australians are among the most heavily vaccinated people in the world. Roughly 94% of the over-16 population is now at least double-jabbed, and many have received a booster dose.
As protests and public backlash intensified, Australia finally started rolling back its restrictions in November, first allowing Australians to travel in and out, then admitting international students and some workers. Now, travelers for both leisure and business will be allowed to enter the country more or less freely - provided they have the proper "documentation", of course.