---
BitConnect Founder Indicted In Alleged $2.4B Ponzi Scheme Disappears
The founder of BitConnect has disappeared into thin air following his indictment over an alleged $2.4 billion Ponzi scheme.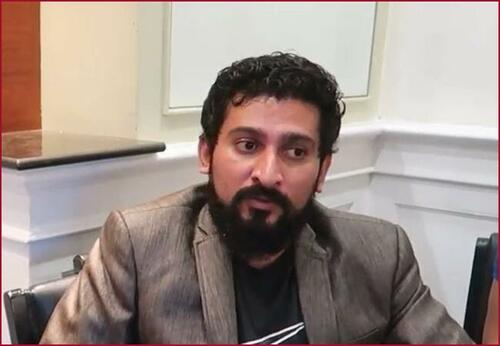 A San Diego-based federal grand jury charged Satish Kumbhani with orchestrating the alleged scheme via BitConnect's "Lending Program," which promised "substantial profits and guaranteed returns" to investors.
The DOJ says Kumbhani used funds from new investors to partially reimburse old investors after abruptly shutting down the program - and that he and his co-conspirators had faked market demand for BitConnect (BCC) via market manipulation.
In a Monday court filing, the SEC noted that the indicted founder has most likely fled to a foreign country.
"The Commission did not know the whereabouts of Kumbhani, an Indian citizen, at the time it filed this action, and BitConnect is an unincorporated entity the Commission must serve through its manager, Kumbhani," reads the filing by senior trial counsel Richard G. Primoff.
"Since November, the Commission has been consulting with that country's financial regulatory authorities in an attempt to locate Kumbhani's address," Primoff added. "At present, however, Kumbhani's location remains unknown, and the Commission remains unable to state when its efforts to locate him will be successful, if at all."
Kumbhani is charged with wire fraud, operating an unlicensed money transmitting business and three conspiracies; wire fraud, commodity price manipulation and international money laundering, according to CoinTelegraph.
Founded in 2016, BitConnect was one of the largest and most popular projects in the initial coin offering (ICO) space in mid-2017, managing to raise billions of dollars from investors worldwide for the promise of 10% interest via its BCC token. More benefits were available to those who "referred" other investors to the scheme.
On Jan. 16, 2018 however, BitConnect platform administrators folded up shop amid increasing scrutiny from lawmakers and investors, causing prices to plummet below $1 from a high of almost $500.