---
BlackRock Officially Files Spot Ethereum ETF Application With SEC
BlackRock (BLK), the world's largest asset manager, has filed an S-1 form with the U.S. Securities and Exchange Commission to issue a spot ether (ETH) exchange-traded fund.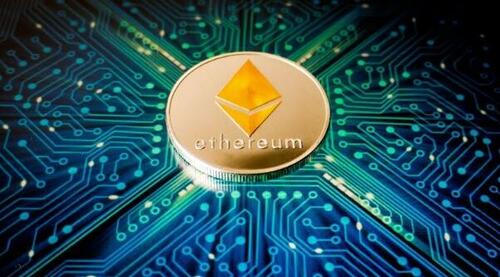 The Ether ETF, dubbed the iShares Ethereum Trust, aims to "reflect generally the performance of the price of Ether," read the S-1 filed with the SEC. The iShares brand is associated with BlackRock's ETF products, with its Bitcoin ETF called the iShares Bitcoin Trust. The trust appoints Coinbase as the custodian for the underlying ETH.
As CoinTelegraph reports, the move by BlackRock comes nearly a week after it registered the iShares Ethereum Trust with Delaware's Division of Corporations and almost six months after it filed its spot Bitcoin ETF application.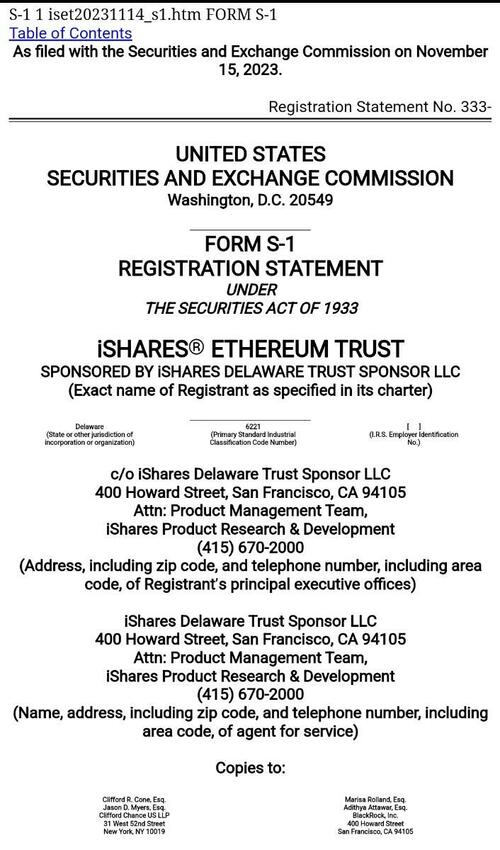 Interestingly, as CoinTelegraph reports, the potential influence of was also brought up during the investor call. Galaxy Digital's CEO said the possible approval of an Ether spot ETF might not be as well received as a Bitcoin ETF, given that Ethereum's validating model is based on a staking model and staking yields.
"Unless they can figure out an ETF that actually passes through the staking rewards, it will be kind of a subpar product from just owning Ethereum with someone like us and having it staked," Novogratz explained.
For now, ETH is holding its gains from the initial hint filing from BlackRock...
Filing for a spot ETF is a two-step process where the ETF issuer must get SEC approval from the Trading and Markets division on its 19b-4 filing and the Corporate Finance division on its S-1 filing or prospectus.
Market participants have predicted that the chances of approval for a spot Bitcoin ETF by early 2024 are as high as 90%, while approval for the spot ETH ETF might come after that.
Loading...