---
China's Central Bank Poised To Legalize Digital Yuan As Part Of Sovereign Fiat Currency
China is poised to give legal backing to the launch of its own sovereign digital currency, cementing its trailblazer status in virtual currencies far ahead of other countries, after already recently experimenting with large-scale trials of actual payments by consumers, which was met with mixed results. 
The South China Morning Post reported Tuesday that "The People's Bank of China (PBOC) published a draft law on Friday that would give legal status to the Digital Currency Electronic Payment (DCEP) system, and for the first time the digital yuan has been included and defined as part of the country's sovereign fiat currency."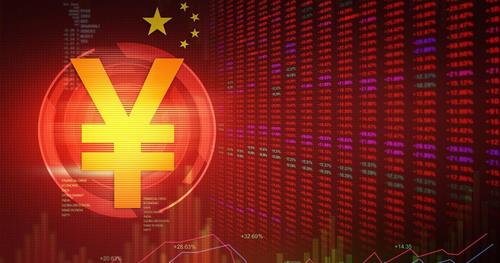 Up until very recently, the whole project has been kept very secretive even during the latest closed, limited tests among select parts of the population. Previous reports described it acting akin to well-known stablecoins in the cryptocurrency world.
The design framework for the digital yuan was released one year ago on the heels of Facebook's ambitious but disastrous Libra token rollout after founding corporate partners split for lack of confidence in the project and on fears US federal regulators would seek to block it just as they did encrypted-messaging company Telegram's Gram cryptocurrency.
"The draft law would also forbid any party from making or issuing yuan-backed digital tokens to replace the renminbi in the market," SCMP continues.
Amid reports early this week that Beijing is fast moving on the digital yuan's legal status, Bitcoin's price hit a new 2020 high at $13,670 on Tuesday.
Within the past months the government conducted multiple trials in the cities Suzhou, Chengdu, Xiongan and Shenzhen – in the latter city conducting the largest test so far by issuing a total ten million yuan (US$1.5 million) in digital currency to 50,000 randomly selected people to use. "It was as quick as when I use Alipay," one Shenzhen resident said in reference to one of China's two largest mobile payment apps. 
50,000 residents took part in experimental 'red envelope' giveaway to test its viability https://t.co/ADcTA22psW

— Asia Times (@asiatimesonline) October 19, 2020
But regional media have also featured consistent negative reactions. China's government has sought to downplay that the DCEP is a competitor to Alipay and WeChat, which was a consistent issue during the latest major trials among shoppers, as Asia Times relates:
"Alipay and WeChat Pay have been out for a long time," said a shopper who gave only her surname, Zhong. "The new digital currency is similar to those so it's quite late to just start the trial," said Zhong, an accountant.
One bombshell section of the SCMP report lays out eyebrow raising ambitious goals as follows:
The central government has made it clear that the goals of the DCEP include replacing cash, maintaining government control over the currency and creating as many small retail application scenarios as possible. China is also looking to internationalize the yuan by enhancing its use in international settlements.
As expected, counterfeit wallets of digital yuan are already popping up, hence the rationale for China's central bank draft law seeking to define it as officially regulated.
For the above goals to be realized the DCEP would have to prove itself just as efficient as using paper yuan, which obviously raises the issue of personal electronic devices going offline. The payment system is said to incorporate dual offline technology to compensate for this potential major issue in cases of weak signals. All of this would be crucial in getting the average consumer to adopt the technology, especially when it comes to small retail exchanges - which remains common to the majority of the Chinese population.