---
Coinbase Jumps After $100 Million Settlement With NY Regulators
A day after Sam Bankman-Fried plead 'not guilty' to the largest crypto fraud in history, Coinbase is making headlines for the wrong reasons as it settles with US regulators over anti-money-laundering law violations.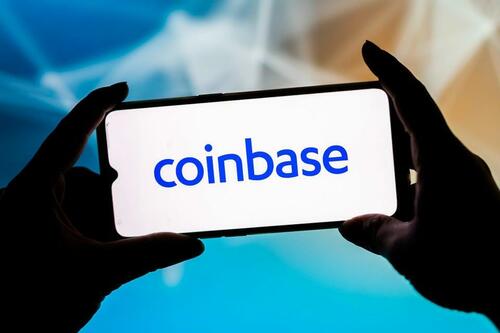 As The NYTimes reports, the publicly traded cryptocurrency trading exchange agreed to pay a $50 million fine after financial regulators found that it let customers open accounts without conducting sufficient background checks.
Additionally, the settlement with the New York State Department of Financial Services, announced Wednesday, will also require Coinbase to invest $50 million to bolster its compliance program.
The compliance problems at Coinbase were first detected during a routine examination in 2020 after the exchange secured a license to operate in New York in 2017, regulators said.
However, regulators found problems with the exchange's anti-money-laundering controls going as far back as 2018.
"We found failures that really warranted putting in place an independent monitor rather than wait for a settlement," Adrienne A. Harris, New York State's superintendent of financial services, said in an interview.

"We have been very outspoken about illicit financing concerns in the space. It is why our framework holds crypto companies to the same standard as for banks."
The settlement, which says Coinbase is still moving too slowly in its efforts to review its older accounts for suspicious features, will require the exchange to work with the monitor for at least another year as it puts in place systems to improve its compliance operation.
Coinbase shares are rallying on the news...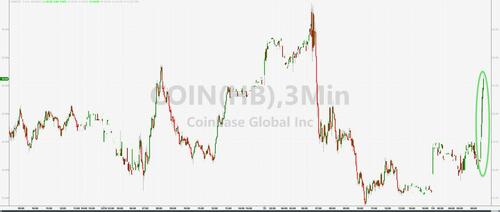 Is this the beginning of the end of the regulatory crackdown on crypto? Or just the beginning...
Loading...