---
Crypto Jumps After Musk Changes Twitter Icon To Dogecoin
Twitter has changed its icon... to the Dogecoin Token symbol...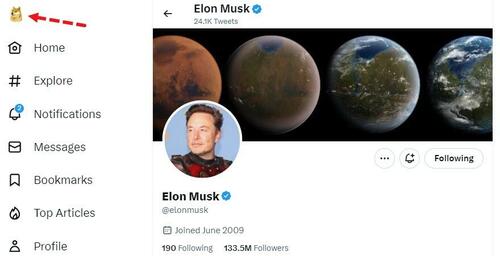 DogeCoin soared over 20% to 4 month highs as the market noticed Musk's change...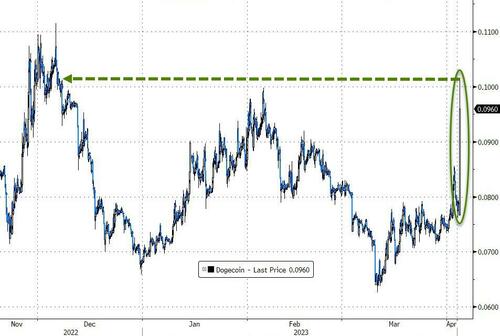 It's not just DogeCoin that is getting a bump. Ethereum is back above $1800...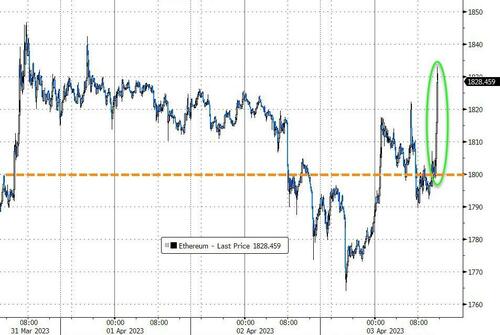 As CoinTelegraph notes, just two days prior, Elon Musk, CEO of Twitter and Tesla, asked a U.S. judge to dismiss a $258 billion lawsuit filed by investors alleging the operation of a pyramid scheme to promote Dogecoin.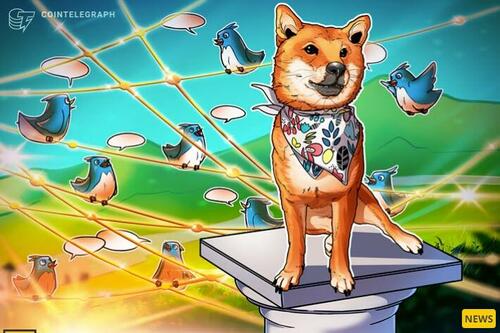 Musk's lawyers reportedly argued that "funny pictures" and "tweeting words of support" do not amount to a fraud claim.
Additionally, TechCrunch reports that in that suit, Musk's lawyers recently called dogecoin a "legitimate cryptocurrency that continues to hold a market cap of nearly $10 billion," arguing that Musk's tweets thereof were just that (we note that the current 'market cap' value of dogecoin has shot to around $12.4 billion).
It appears this 'update' reflects Musk's general view on the farcical litigation.
Loading...