---
Duma Deputy Chair Insists Gold-Backed Stablecoins & Crypto-Mining Be Allowed In Russia 'To Circumvent Sanctions'
First there was Tether; the controversial dollar-backed cryptocurrency that so many of the US establishment are fearmongering about. Then the Chinese launched a gold-backed, yuan-denominated oil futures contract. After that came Petro, the industry's first oil-backed crypto issued by the Venezuelan government. And now we might be about to see the first gold-backed cryptocurrency - by a central bank, no less.
As Putin advisor Sergey Glazyev has said in the past, "the ruble is the most gold-backed currency in the world," and judging by reports from the RIA Novosti news agency tonight, the days of a digital, gold-backed-Ruble could be getting closer.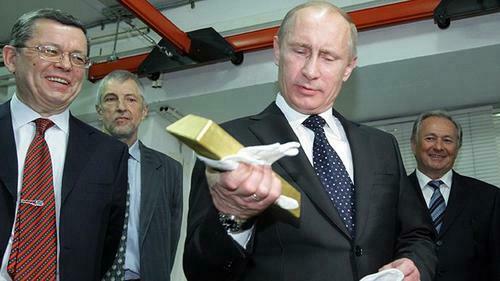 But first, some background of just how Russia's dollar-gold-crypto thinking has evolved over the past few years...
In May 2018, Russia began to accelerate its de-dollarization strategy by dumping a record amount of US Treasuries from its reserves.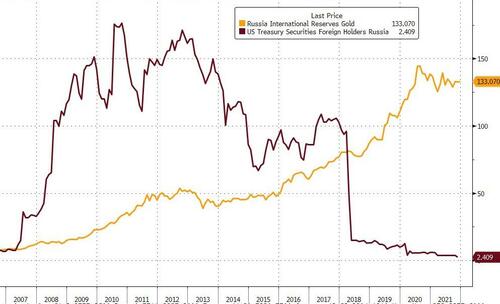 Also in May 2018, the Central Bank of Russia released a report May 30, stating that crypto assets do not currently threaten global financial stability as the global volume of crypto transactions is very low.
According to the report, crypto assets do not pose a risk to global financial stability, because at present the volume of crypto asset transactions is very low compared to the scale of the global financial system. The relation of this segment to the financial system is insignificant, according to the report.
But, the paper states that crypto assets could constitute a risk to financial stability in the case of further market growth, large-scale involvement of retail and institutional investors, banks, and other market players. According the the central bank's report, the high price volatility of crypto assets prevents them from being a reliable standard of value, means of exchange, and store of value.
In June 2018, Russia announced plans to double its gold-mining production.
While Russia is currently the world's third biggest gold miner after Australia and China, that could change in less than a decade, according to Mikhail Leskov, deputy CEO at the Moscow-based Institute of Geotechnology, as quoted by Vedomosti. This would make Russia the world's second largest producer of the precious metal.
In March 2021, the Russian Finance Ministry gave the green light for the Russian National Wealth fund to diversify and invest in gold and other precious metals.
According to a report by RT, this is part of a broader move to de-dollarize the wealth fund.
In June 2021, Russia's sovereign wealth fund (officially the National Wellbeing Fund) has decided to dump all of its dollars and dollar-denominated assets in favor of those denominated in euros, yuan - or simply buying precious metals like gold
In a note accompanying the gold announcement, the Russian government refers to gold as a traditional protective asset, and says that the move to add gold will introduce more diversification into NWF's investment allocation, while promoting overall safety and profitability for the fund.
In October 2021, Russian President Vladimir Putin further rattled American financial officials after hinting that cryptocurrencies could be 'weaponized' as a dollar replacement. The Russian president discussed potential use cases of cryptocurrencies in a CNBC interview following a plenary session of the ​​Russian Energy Week forum, noting that while he considers cryptocurrency "crude and under-developed," it could "some day" be used instead of the US dollar to trade with.
"I believe that it has value," Putin told CNBC, when asked whether bitcoin or cryptocurrencies can be used in place of the US dollar.

"But I don't believe it can be used in the oil trade."
Later in the interview, Putin reiterated his criticisms about how Washington's abuse of the dollar's dominance is tantamount to brandishing an "economic weapon", and remains keen to ditch dollar-denominated payments.
"I believe the US makes a huge mistake in using the dollar as a sanction instrument," he said.

"We are forced. We have no other choice but to move to transactions in other currencies."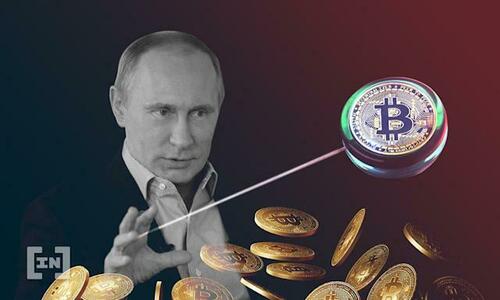 But, just this week, despite Putin's previous positive comments, the Central Bank of Russia (CBR) proposed a ban on crypto-mining and trading, calling it a ponzi-scheme and claiming crypto is a threat to the "sovereignty" of Russia's monetary policy.
All of which brings us to date and makes this weekend's news even more intriguing.
Amid an avalanche of false-flag warnings, increasingly loud rhetoric, and direct sanction threats (including being cut off from SWIFT), it appears Russia's Duma is looking for a solution to the USDollar problem... and may have found one.
Bitcoin.com reports that the Chairman of the State Duma Committee on Industry and Trade, Vladimir Gutenev, told the RIA Novosti news agency that while the free circulation of cryptocurrencies must not be allowed (as they carry risks for unqualified investors), Russia may permit the use of gold-backed stablecoins and the mining of cryptocurrencies under government control.
Cryptocurrencies should be banned, Gutenev agreed, but Russia could make use of a stablecoin denominated in gold and under state control.

Such a financial product would be an interesting proposition for both private investors and companies.

It can also be used for saving, the deputy said, quoted by the Prime business news portal.

The gold-backed stablecoin could be similar to a golden ruble, the parliamentarian elaborated, and Russia can employ it to circumvent sanctions and the policy of containment applied against the country.

The coin can also be used to facilitate regular and transparent economic relations with other nations.

Gutenev revealed he had already discussed the idea with CBR governor Elvira Nabiullina.

The head of the Industry and Trade Committee thinks that as an asset, gold is quite undervalued in comparison with reserve fiat currencies such as the U.S. dollar and the euro.
Additionally, commenting on Bank of Russia's call for a ban on crypto mining, Vladimir Gutenev said he thinks that cryptocurrency farms can be allowed to operate legally if their activities are under strict control of the state.
Miners can take advantage of the abundant energy resources and favorable climate conditions in some Russian regions, provided their facilities are powered transparently and they pay all due taxes.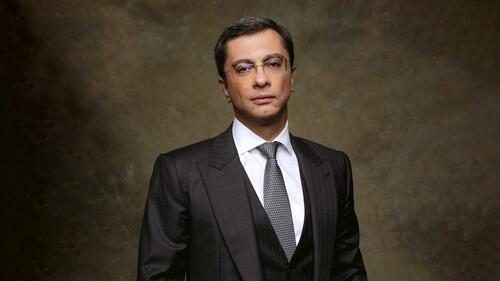 The concept of tying a nation's currency to gold - and the potential first-mover-advantage of such an act - was brought up by Alasdair Macleod wrote in June 2020, when he noted that China could escape the fate of a dollar collapse by tying the yuan to gold.  Of all the major economies, China's is best placed to implement a sound money solution.
With all its gold, by monetising it China could kill off the dollar tomorrow. Undoubtedly, this financially nuclear option has become a backdrop to her strategy in the ongoing trade and financial war against America. But the idea that by using this undoubted power over the dollar China gains a simple victory if through her actions the dollar is destroyed understates a more complex situation. It is not in China's interest on many levels, not least because of her ownership of dollars is about $3.4 trillion, of which only $1.5 trillion is invested in Treasuries, agency, corporate and short-term debt in the US. The balance is actively used in loan finance to China's commodity suppliers, those involved with the belt and road initiatives and other states with which China desires to gain influence.

Destroy the dollar and China's heft around the world is destroyed as well, because only a small proportion of China's loan-influence is in renminbi. In that sense, if the dollar collapses America gains a geopolitical benefit over China, her means of international influence being crippled. The Chinese leadership will be acutely aware of the consequences of the dollar's demise and therefore will do nothing to encourage it. Indeed, if the dollar begins its collapse in the foreign exchanges, we could find China increasingly calling out the Fed on its inflationary policies. But then the Fed's problem is and will continue to be an inability to stop its addiction to unlimited inflationism.

Unfortunately, a banking crisis is embedded in the script, which will have fundamental effects on all fiat currencies, some more than others. And since international banking is overwhelmingly a dollar affair, after a short pause the consequences are bound to weigh heavily upon it as the reserve currency. This credit cycle unwind is a Category 5 compared with 2008—09's Category 2 or 3. It is only after such a cataclysm that China will have no alternative to abandoning all attempts to support the dollar and its means of buying overseas influence. China will then need to secure its own currency.

It will require a return to gold backing - the nuclear option so far avoided. While the cost will be writing off trillions of dollars and its means of securing overseas influence, there will be a monetary vacuum to fill. And compensation will be found in an increase in the value of China's declared and undeclared bullion stocks, as well as the enrichment of its gold-holding people.
Since then China launched the e-RMB (digital yuan), which - for now - has been a total flop. However, notably, that was not gold-backed.
In reality, gold-backed crypto has been around since 2018.
Notably, Tether Gold - a stablecoin allowing ownership of one troy ounce of gold held in a Swiss vault controlled by the company - was released in January 2020...
"In times of uncertainty, people like having accessibility to gold," said Paolo Ardoino, Tether Chief Technology Officer (CTO).

"Tether Gold is clearly a product that resonates in these times."
In the meantime, a working group at Russia's State Duma, the lower house of parliament, is now preparing proposals to fill the regulatory gaps in the Russian crypto space remaining after the adoption of the law "On Digital Financial Assets," making it clear that not all government institutions share CBR's hardline position on the matter.