---
Facebook-Backed Libra Association Has Renamed Itself "Diem"
Isn't it interesting how we are once again hearing about the Facebook-backed Libra currency only now that Bitcoin has gone on a meteoric run back to all time highs?
Perhaps getting closer to a launch with Bitcoin near highs, The Libra Association is rebranding itself as The Diem Association, it said in a press release early this week. Is it possible people knew the name Libra and already weren't taking it serious enough? Or is the organization simply trying to distance itself from Facebook?
"The Libra Association announces the adoption of a new name and the recruitment of key executives, reinforcing its organizational independence," it said on Tuesday. The organization said it "will continue to pursue a mission of building a safe, secure and compliant payment system that empowers people and businesses around the world."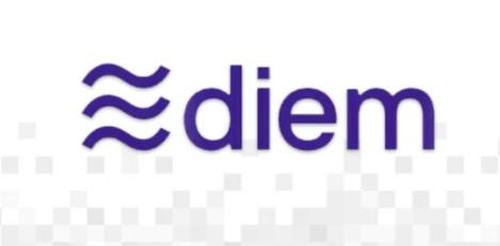 Stuart Levey, the Diem Association's CEO, said: "The Diem project will provide a simple platform for fintech innovation to thrive and enable consumers and businesses to conduct instantaneous, low-cost, highly secure transactions."
He continued: "We are committed to doing so in a way that promotes financial inclusion – expanding access to those who need it most, and simultaneously protecting the integrity of the financial system by deterring and detecting illicit conduct. We are excited to introduce Diem – a new name that signals the project's growing maturity and independence."
The Association also announced it had appointed a slew of new executives: 
This includes the appointment of Dahlia Malkhi as the Association's Chief Technology Officer, Christy Clark as Chief of Staff, Steve Bunnell as Chief Legal Officer, and Kiran Raj as Executive Vice President for Growth and Innovation and Deputy General Counsel.

Additionally, Diem Networks has recently announced the appointment of James Emmett as Managing Director, Sterling Daines, as Chief Compliance Officer, Ian Jenkins as Chief Financial and Risk Officer, and Saumya Bhavsar as General Counsel. 
"This is a stellar group of executives and having the Executive Committee of Diem Networks in place alongside existing leaders and colleagues is a critical step for Diem to operate with appropriate autonomy," Levey claimed.
With its team in place and its shiny new name, the association says it is "prioritizing technological and operational readiness for launch" - whatever the hell that means.
"The evolution of the project results from constructive ongoing engagement with governments, regulators and other key stakeholders," Levey said. 
This begs the question: How soon before Facebook can censor what you spend your money on in the same way they censor your right to free speech?