---
"Not A Big Brother Project" Says European Commission On Central Bank Digital Currencies
Authored by Mike Shedlock via MishTalk.com,
We have an official denial from the European Commission on Central Bank Digital Currencies...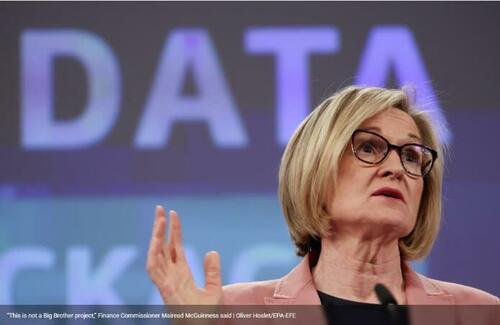 EC image via Politico link below
First Rule of Politics
Privacy Fears Dominate Launch of Digital Euro Plan
Politico reports Privacy Fears Dominate Launch of Digital Euro Plan
When the European Commission unveiled draft legislation paving the way for a digital version of the euro, its jitters over how to allay privacy concerns were only too apparent.

"This is not a Big Brother project," Finance Commissioner Mairead McGuinness told reporters on Wednesday after presenting what, if it becomes a reality, will be a virtual extension of euro banknotes and coins and which will settle payments across the eurozone in seconds.

Supporters say the digital euro goes beyond providing a public good and will ensure the currency and European Central Bank remain relevant in a digital economy, where cryptocurrencies circulate and Big Tech companies dream of printing their own money.

But critics fear it will give governments a way to snoop on buying behavior. At the extreme end, conspiracy theorists portray the digital euro as a covert plan to phase out cash and monitor people's shopping habits. Unease about how to sell the project was underscored by a last-minute attempt by Commission President Ursula von der Leyen's team to delay the proposal until after the summer over concerns that language on payment privacy wasn't sufficiently strong.

The Commission is confident its bill addresses these concerns by limiting how many digital euros people can hold, and has pledged to cap shopkeepers' fees.

But industry criticism has a habit of creeping into the European Parliament, which will soon begin its scrutiny of the proposal. Right-wing MEPs have already lambasted the project for turning EU society into the Soviet Union. The Parliament and EU Council, representing national governments, will have to agree on the final shape of the legislation.
The phrase "Never believe anything in politics until it has been officially denied" is from Otto Von Bismark via Brainy Quote.
Additional Otto von Bismarck Quotes
Laws are like sausages, it is better not to see them being made.

There is a Providence that protects idiots, drunkards, children and the United States of America.

The secret of politics? Make a good treaty with Russia.

When a man says he approves of something in principle, it means he hasn't the slightest intention of carrying it out in practice.

To retain respect for sausages and laws, one must not watch them in the making.

Whoever speaks of Europe is wrong: it is a geographical expression.
The Green Deal in the EU Goes Unfunded, Expect a Total Collapse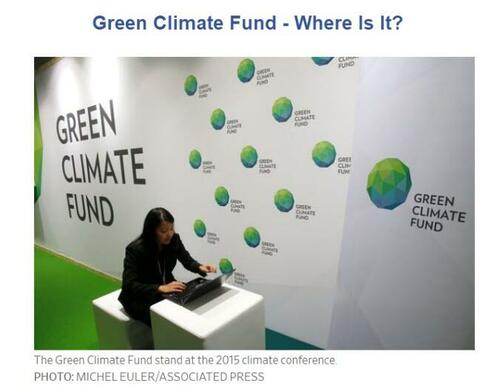 In case you missed it, please see The Green Deal in the EU Goes Unfunded, Expect a Total Collapse
*  *  *
Loading...