---
World's Biggest Crypto Exchange Invests $200 Million In Forbes
Binance, the world's largest cryptocurrency exchange by trading volume, has decided to invest $200 million in Forbes Magazine, replacing half of the private financing (what's called a PIPE) in Forbes' upcoming SPAC market debut.
Forbes said in August that it planned to go public via SPAC during 2022 in an attempt to build on its growth while cementing its transition to digital.
Binance, meanwhile, will serve as an advisor to the post-SPAC Forbes, helping to school Forbes' leadership in the areas of Web3.0.
"The transactions with Magnum Opus and Binance are expected to help Forbes maximize its brand and enterprise values," the companies said.

Binance will help advise Forbes on its digital asset and "Web3" strategy, they added, referring to a still-unrealized version of the internet where blockchain-based "decentralised" apps and cryptocurrencies are widely used.
SPACs are shell companies that raise the money first and consummate the deal afterward. Binance dropped a lawsuit against Forbes in February of last year; the crypto exchange had initially sued the magazine and two of its journalists in 2020 for defamation over a story the magazine had published exploring Binance's corporate structure.
Two senior Binance executives, Chief Communications Officer Patrick Hillman and Bill Chin, the head of its venture capital arm, will join Forbes's board of directors after the deal is closed.
To help give the public a taste of Binance's plans for Forbes, Binance founder Chengpang Zhao - better known by his initials, "CZ" - appeared on CNBC Thursday for a brief interview during the channel's "Tech Check" program, where he claimed the investment would be mutually beneficial for both Binance and Forbes.
"Forbes is famous and has a very strong brand presence," he said. "We want to work with multiple sectors in the traditional industry...we want to bring crypto to them."
But CZ's interlocutor brought up the fact that Forbes contributor Heather Morgan had just been implicated in the 2016 hack of Binance rival Bitfinex.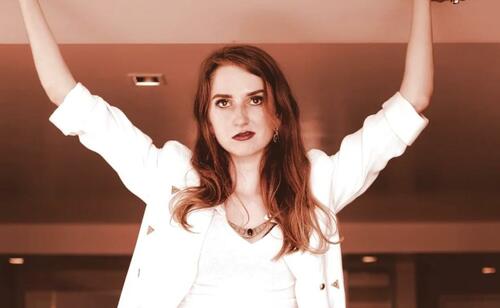 Heather Morgan
CZ dismissed her involvement in the hack, before explaining that Binance views digital media as ripe for 'Web 3.0'-style disruption.
scoop: @binance is making a $200 million investment in @Forbes to help the media co. pull off its planned Q1 SPAC, according to sources. Move indicates Binance views content industry as ripe for #web3 applications , they say. 👇https://t.co/qeuGjuePVk

— Hugh Son (@Hugh_Son) February 10, 2022
As for Binance's investment in Forbes, CZ joked that "not every media organization is open for investment."
CZ also insisted that Binance always tries to have the lowest fees possible.
As for its stablecoin, Binance USD, CZ explained that it's not issued by Binance. Instead, it's issued by Paxos. "We don't issue it and we don't control it, we just help to promote it...I believe that BUSD is the property-backed, it has the most reserves of any stable coin," he continued.
It's just the latest high-profile investment by a crypto company, coming months after Crypto.com paid more than $700 million for the naming rights for the LA Staples Center back in November.
Zhao is the world's richest crypto billionaire (and one of the world's richest individuals) with a net worth of $96 billion, according to Bloomberg News. This begs the question: why didn't he simply buy Forbes in its entirety?