---
The Business Of Dismantling Old Cruise Ships At A Dock In Western Turkey Is Booming
One man's trash is another man's treasure.
If you've ever asked yourself where cruise ships go to die after they are decommissioned, the answer is Turkey.
At a dock in Western Turkey where they used to handle cargo and container ships, they are now focused on the dismantling of old and unused cruise ships for scrap metal. And business is booming, according to Reuters.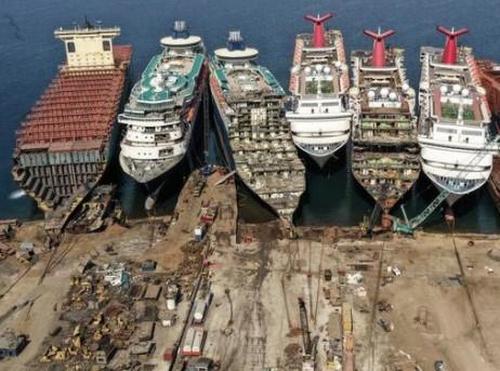 Kamil Onal, chairman of a ship recycling industrialists' association, said: "But after the pandemic, cruise ships changed course towards Aliaga in a very significant way. There was growth in the sector due to the crisis. When the ships couldn't find work, they turned to dismantling."
"We are trying to change the crisis into an opportunity," Onal commented. No part of the ship goes to waste, he said. Even hotel operators come to the yard to buy useful materials, he told Reuters. 
2,500 people will work at the yard dismantling a single ship, which takes about 6 months. Most of the vessels have come from the United States, Britain and Italy. The shipyard is even looking to up its volume of dismantled steel from 700,000 tonnes in January to 1.1 million tonnes by the end of the year.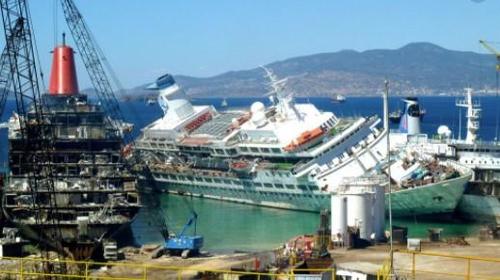 Cruise ships were the first point of contact for the pandemic to hit the travel industry, as they housed the first clusters of virus outbreaks back in the first quarter of 2020.
In March, the U.S. government all but shut down the industry, issuing a no-sail order for all ships that remained in place.