---
Chinese Industrial Profits Collapse By Most On Record
China Industrial Enterprises total profits collapsed in October to CNY427.5bn from CNY575.6bn in September - a 9.9% YoY plunge, the biggest drop on record.
In fact, China's Industrial sector has seen annual declines in its profits for 4 of the last 5 months.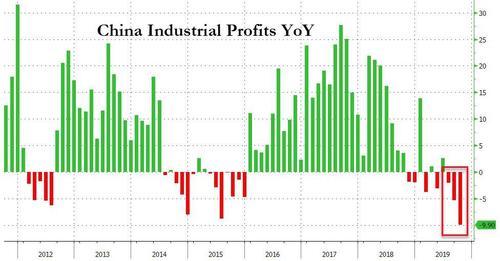 Source: Bloomberg
What is perhaps even more disturbing is that seasonally, this is a period where profits typically begin to accelerate. This year, they are collapsing to the lowest since July 2013 (and lowest for an October on record)...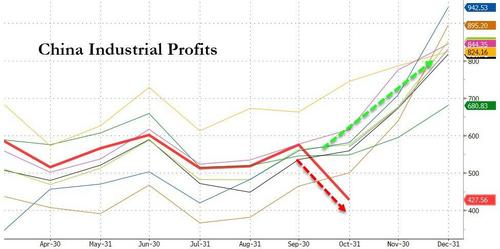 Source: Bloomberg
"Extended deflation in producer prices is likely to keep downward pressure on profits," Bloomberg Economist David Qu said in a note before the data.

"Looking ahead, the low base will continue to support the year-on-year comparisons."
Additionally, Industrial firms' liabilities increased 4.9% from a year earlier to 66.74 trillion yuan at end-October, compared with a 5.4% increase at end-September.
And if you're banking on more stimulus and credit to fix this - forget it!!!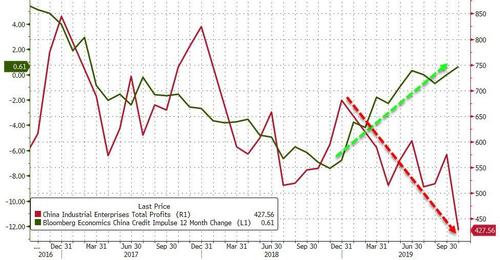 Source: Bloomberg
Is Trump winning?