---
December US Factory Orders Tumble Most Since April 2020 COVID Crisis
After surging 1.6% MoM in November, analysts expected US Factory Orders to drop 0.4% MoM in January (and the weakness in ISM/PMI data seemed to support that), and they were spot on.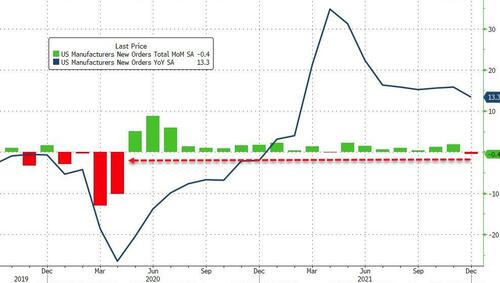 Source: Bloomberg
This is the biggest MoM drop since April 2020, but orders are still up 13.3% YoY.
Ex-Transports, factory orders rose only 0.1% MoM, well below the +0.4% MoM expected.