---
Exposing The Mirage Of "Equal Pay" In Sports
Ryan McMaken joins Bob to discuss the recent US Women's World Cup elimination, and to dispel the myth that markets are discriminatory.
"The connection between fame, talent, and earnings applies to both sports and other fields like economics."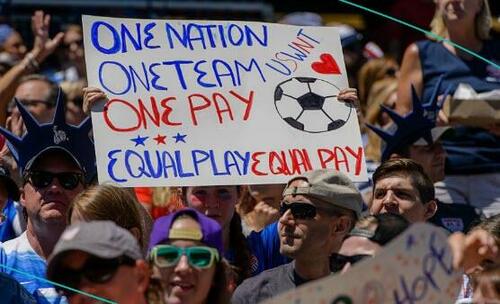 After defending Megan Rapinoe's failed penalty kick, they dismantle her outspoken views on "equal pay" in sports, and examine the left's claim that law is required to fix prejudice in the labor market.
"Soccer players deserve pay based on popularity and merchandise sales, not just winning games."
Specifically, McMaken and discuss the economic implications of equal pay in sports, emphasizing the importance of worker productivity and market dynamics in determining pay disparities.
"The whole idea of equal pay in sports betrays a complete misunderstanding of how pay works and worker productivity."
Finally, they discuss the American regime's expanding power and how it can acquire new powers unchecked.
00:00 Against Our Limitless Regime

01:00 Introduction

01:46 Megan Rapinoe Penalty Kick

05:41 Gender Pay Gap in Professional Sports

16:16 Wealth Disparity in Labor and Wages

19:50 Prejudice and Discriminatory Hiring Practices

26:09 Discrimination: Markets vs. Government

34:37 Majority Rule Paradox

37:45 Democracy and Culture
Watch the full discussion below:
Loading...