Authored by Mike Shedlock via MishTalk,
Car sales in China for the first two weeks in February are down 92% from a year ago.
When you are locked in your home for weeks, with no income, and people are dying in the streets, guess what happens to retail sales.
Bloomberg reports China Car Sales Tumble 92% in First Half of February on Virus
China car sales plunged 92% during the first two weeks of February in the wake of the coronavirus outbreak, according to the China Passenger Car Association. It was even worse in the first week, with nationwide sales tumbling 96% to a daily average of only 811 units, PCA said in a report released earlier this week. Deliveries this month may slump by about 70%, resulting in a 40% drop in the first two months of 2020, it said. The figures exclude minivans. The situation is expected to improve in the third week of February compared with the start of the month, PCA Secretary General Cui Dongshu said in an interview on Friday.
The China Passenger Car Association said:
 "Very few dealerships opened in the first weeks of February and they have had very little customer traffic."
CPCA Secretary General Cui Dongshu said in his report:
"There was barely anybody at car dealers in the first week of February as most people stayed at home."
Improvement Expected
To what?
From here, down 50% or even 90% is an "improvement"
People have had no income for weeks.
I highly doubt buying cars is on their minds.
Economically Speaking
From an economic standpoint, January saw the Largest Shipping Decline Since 2009 and That's Before Coronavirus impact hit.
Supply chain disruptions have barely started.
It is impossible to estimate the full impact as long as cases are spreading. Worse yet, cases are exponentially rising outside of China.
With that in mind, there's Little Chance of Coronavirus Containment in South Korea where cases are rising exponentially.
Talk of car sales "improvement" seems more than a bit ridiculous.
[ZH: Recall, we reported a couple days ago that the Chinese government was starting to encourage cities to offer subsidies to try and spur more auto sales. The subsidies come after President Xi Jinping urged local officials to help boost auto sales.]
The Chinese city of Foshan was the first in what we guess is going to be a long line of cities to start subsidizing car purchases. Consumers who trade in old models are going to be given 3,000 yuan (about $430 USD) of subsidies. Buyers of new vehicles without trade-ins are entitled to 2,000 yuan.
It appears that is a plan that is not working out.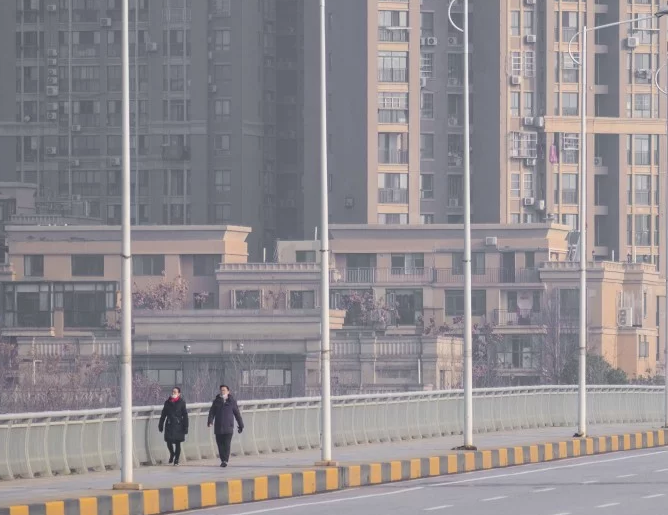 Recall, we wrote about a week ago that auto sales in China had already been crushed in January, declining 20.2% on a year over year basis, according to the government-backed China Association of Automobile Manufacturers. The country sold 1.94 million vehicles in January, according to the CAAM. 
Zero Hedge readers should not be surprised by the February numbers. We also noted that while the January decline was attributable to the coronavirus outbreak, it wasn't until the end of January and early February when China was placed essentially on a full lockdown due to the outbreak of the virus.
In fact, we just wrote a couple weeks ago that auto industry executives are admitting that the virus could "wreak havoc" on sales and production for the first quarter, according to the Asia Times.
This looks like it is going to be the case. The only question now is how many more quarters, past Q1, will the havoc continue?