---
Kobe Bryant Dies In Helicopter Crash
Update (1745ET): The local sheriff has confirmed that the death toll from the helicopter crash that killed Bryant has been raised to nine
* * *
Update (1600ET): According to TMZ, Bryant's daughter Gianna was aboard and perished in the crash near Las Virgenes Rd. and Willow Glen St. around 10 a.m, behind the home of Kourtney Kardashian. ESPN reports that they were on their way to a basketball game.
Bryant is survived by his wife Vanessa and their three other daughters, Natalia, Bianca and newborn Capri.
President Trump has offered his condolences on Sunday. 
Reports are that basketball great Kobe Bryant and three others have been killed in a helicopter crash in California. That is terrible news!

— Donald J. Trump (@realDonaldTrump) January 26, 2020
Meanwhile, it appears that Bryant's helicopter was in a holding pattern before crashing.
Flight path of N72EX, the S-76 owned by Island Express, that crashed this morning with #Kobe It appears the helicopter flew a holding pattern before proceeding to what would soon be its tragic fate. pic.twitter.com/zl4H969IU3

— Bob Randall (@roosterjames) January 26, 2020
Update (1540ET): Just hours after the crash, false rumors are already being reported as facts. Reports that all of Bryant's four daughters were with him in the helicopter have been confirmed to be untrue.
Whoever "reported" Kobe's daughters were with him should be ashamed. No way do you run something like that out there unless you have it 100 percent confirmed

— Paul Zeise (@PaulZeise) January 26, 2020
This is why journalists need to confirm their information with multiple sources instead of just running with whatever somebody tells them.
* * *
TMZ has confirmed that basketball legend Kobe Bryant - one of the biggest sports stars in the world - died Sunday morning in a helicopter crash over Calabasas, a tiny city in LA County known as a haven for celebrities. He was 41.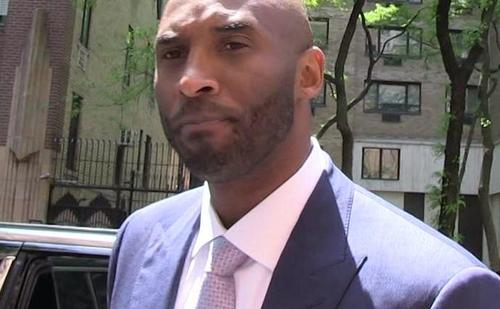 Though many online wished that news of his death was fake or some kind of sick joke...
TMZ said Kobe Bryant died in a Helicopter crash. I'm calling bull shit on this Fake news pic.twitter.com/3vH21lMxaZ

— Gutta Ball (@Larellj) January 26, 2020
...several local news outlets have confirmed the story.
The cause of the crash is under investigation.
Per TMZ, Kobe has famously used a helicopter to travel for years, even when he was still playing with the LA Lakers. He was known for commuting from his home in Newport Beach to the Staples Center in his Sikorsky S-76 chopper. Kobe was traveling with at least three other people in his private chopper when it went down.
Local news reported that Malibu deputies responded to what appears to be the scene of the crash, though both TMZ and the LA County Police Twitter feed described the crash as occurring over Calabasas. The tweets didn't name any of the victims.
#Update Downed aircraft is a helicopter. Flames extinguished. #Malibu deputies at crash site looking for survivors, 4200 blk Las Virgenes Rd #Calabasas #LASD pic.twitter.com/eixLhGhLyE

— LA County Sheriffs (@LASDHQ) January 26, 2020
Five people confirmed deceased, no survivors in #Calabasas helicopter crash. #LASD #Malibu deputies remain with #LA County Fire personnel. Investigation ongoing.

Avoid the area until further notice.

— LA County Sheriffs (@LASDHQ) January 26, 2020
The LA Times confirmed that the crash happened at around 10 am PT (1 pm ET). The crash ignited a brush fire that made it nearly impossible for rescue personnel to reach the aircraft. They also confirmed that the model of the chopper was a Sikorsky S-76, the same model as Kobe's private chopper.
Many have turned to Bryant's twitter account, hoping he'll fire off a tweet letting the world know it was just a hoax. But his last tweet, sent 16 hours ago (before this morning's crash), praises Lebron James, the new star of Bryant's old team, the Lakers. Bryant was a huge part of what made the Lakers one of the most dominant franchises in the NBA. On Saturday, James passed Bryant on the NBA's all-time scoring list.
Continuing to move the game forward @KingJames. Much respect my brother 💪🏾 #33644

— Kobe Bryant (@kobebryant) January 26, 2020
Bryant is survived by his wife Vanessa, and their four daughters, Gianna, Natalia and Bianca and their newborn Capri.
2020 has been one incredibly strange year - and it's still January.