Lebanon's state news agency NNA said on Thursday the country's top financial prosecutor has moved to freeze the assets of 20 Lebanese banks, including the property of the bank chiefs and boards.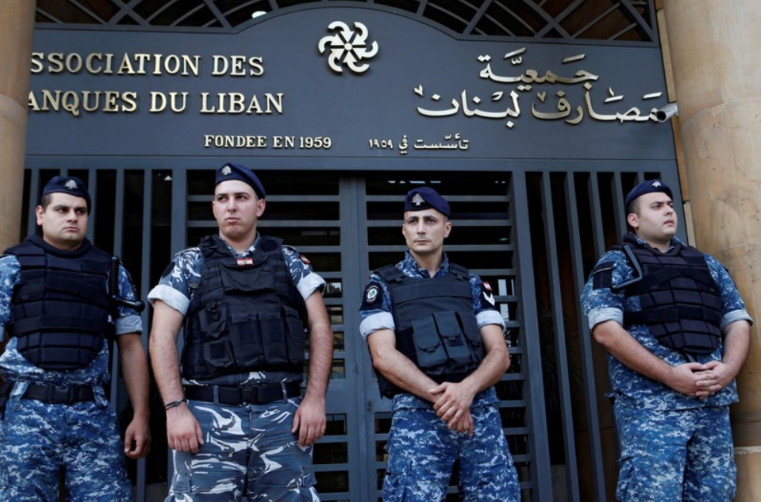 "Judge Ali Ibrahim decided to freeze the assets of twenty Lebanese banks. He also imposed a freeze on the assets of the heads and members of boards of directors of these banks," state-run NNA said.
It comes amid a broader ongoing probe into the alleged illegal transfer of some $2.4 billion overseas and the recent sale of Eurobonds to foreign funds. Fourteen bankers are reportedly under scrutiny as the Lebanese economy teeters on the brink of collapse, and crucially with a March 9 deadline looming for repayment of $1.2 billion in Eurobonds.
Bloomberg lists some among Lebanon's biggest lenders including "Bank Audi, Fransabank, Blom Bank and the Lebanese unit of Societe General" under investigation.
And further "The prosecutor also questioned the head of the Association of Banks in Lebanon, Salim Sfeir, who is also chairman of Bank of Beirut," according to the report.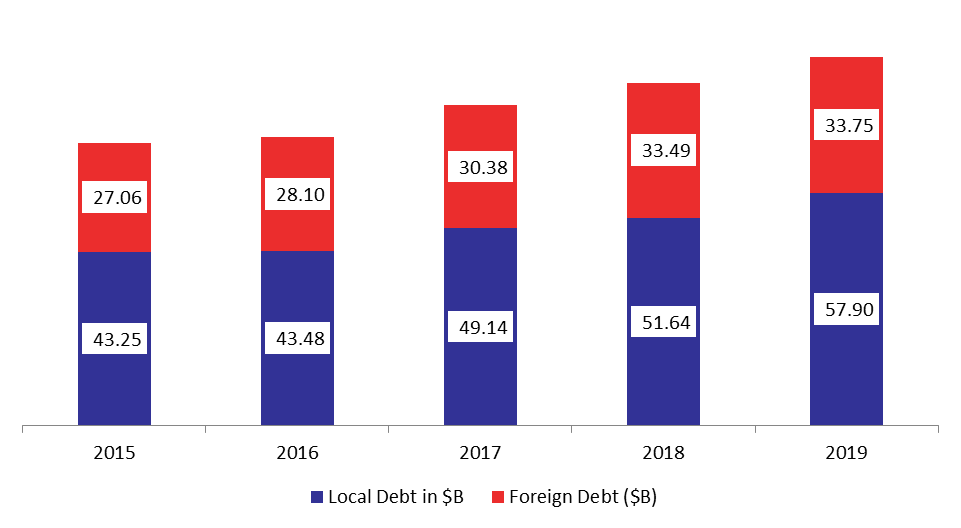 The government charges that bankers are actively thwarting attempts to restructure the country's debt, while the banks say they needed cash to meet demand of patrons for basic staples including wheat, fuel and medicines amid the ongoing liquidity crisis. 
The Institute of International Finance (IIF) now lists Lebanon as having among the highest debt-to-gross domestic product ratios in the world at 166%.
Chart via Bloomberg: "Relative to the economy, Lebanon's banking system is the Middle East's biggest — and one of the biggest in the world."
This after its public debt increased by an annual 7.6% to $91.64 billion at the close of 2019.
Over the past number of months the country has seen repeat intermittent bank closures, also as banks have blocked most transfers abroad for their clients, and maintained tight controls over hard-currency withdrawals, policies which have in many instances led to riots and reports of threats against bank staff.