---
Raskin Fed Nomination Doomed After Manchin Opposition
Moderate Democratic Senator Joe Manchin of West Virginia continues to upset the applecart - this time coming out against President Joe Biden's Fed nominee, Sarah Raskin.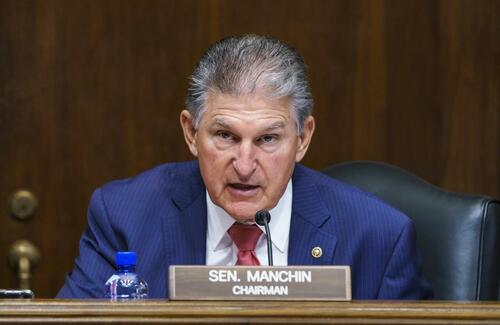 "I have carefully reviewed Sarah Bloom Raskin's qualifications and previous public statements," wrote Manchin in a Monday statement. "Her previous public statements have failed to satisfactorily address my concerns about the critical importance of financing an all-of-the-above energy policy to meet our nation's critical energy needs," he added.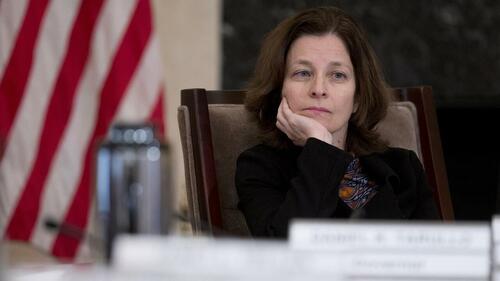 "I have come to the conclusion that I am unable to support her nomination to serve as a member of the Federal Reserve Board."
Manchin says that the Fed is "not an institution that should politicize its political decisions," and that it must "remain hyper focused on ending the inflation taxes hurting working families and getting more workers off the sidelines and back into the economy."
The nominees to the Federal Reseve Board have been stalled because Republicans have boycotted the Senate Banking Committee's vote over the nomination of Sarah Bloom Raskin. Manchin, who is not on the committee, announces he opposes Raskin, dealing a major blow to the nomination. pic.twitter.com/o7LiDwOXZ3

— Manu Raju (@mkraju) March 14, 2022
The American Accountability Foundation celebrated it as a win, after they "exposed her radical views on fossil fuels, partisan politics, and shady ethics."
🚨BREAKING: AAF research sinks another Biden nominee, Sarah Bloom Raskin.

Through our investigation, we exposed her radical views on fossil fuels, partisan politics, and shady ethics. pic.twitter.com/9PQjW4iio4

— Biden Noms | American Accountability Foundation (@ameracctfnd) March 14, 2022
Read more about accusations against Raskin's dealings here.
Meanwhile,  Sen. Pat Toomey - the Banking Committee's top Republican, said on Monday that Manchin's position effectively blocks Raskin's nomination "as a practical matter."
Toomey has led GOP members of the Banking panel in boycotting a vote to advance Raskin's nomination to the Senate floor. They say she had failed to fully answer queries about her involvement in fintech company Reserve Trust getting Fed approval for a valuable master account while she was a director at the firm.

The Democratic chair of the Banking Committee, Sherrod Brown of Ohio, has refused to hold separate votes on President Joe Biden's other nominations -- Jerome Powell to serve a second term as chair of the Fed, Governor Lael Brainard as vice chair and economists Lisa Cook and Philip Jefferson as governors. That has entangled them in the blockade of Raskin. -Bloomberg
According to Toomey and other Raskin opponents, her push for climate-related regulations is an abuse of regulatory authority and a radical change in the Fed's mission.
"Those decisions need to be made in the most transparent and open process by people who are accountable to the American people," said Toomey, adding: "That is not the role of the Fed."
Loading...