Following a burst of poor US economic data, including today's disappointing retail sales and dismal industrial production, the US economic surprise index has slipped back into the negative after peaking in late September.
This slowdown in high frequency economic indicators has not been lost on strategists, and in just the past week, tracking estimates for Q4 GDP have tumbled by over 0.4% in just the past week, with both the Atlanta Fed and New York Fed now expecting a sub-0.40% GDP print in the current quarter.
If one focuses on just the two popular Fed nowcasts, that of the Atlanta and New York Feds...
On November 15, the #GDPNow model nowcast of real GDP growth in Q42019 is 0.3%. View GDPNow for more details. https://t.co/T7FoDdgYos pic.twitter.com/wOR961QYtv

— Atlanta Fed (@AtlantaFed) November 15, 2019
... US GDP in Q4 is set to print at the lowest level in 4 years at around 0.35%, and would be only the fifth time in 42 quarter since the Q3 2009 exit from recession when US growth has risen by less than 0.5% Q/Q.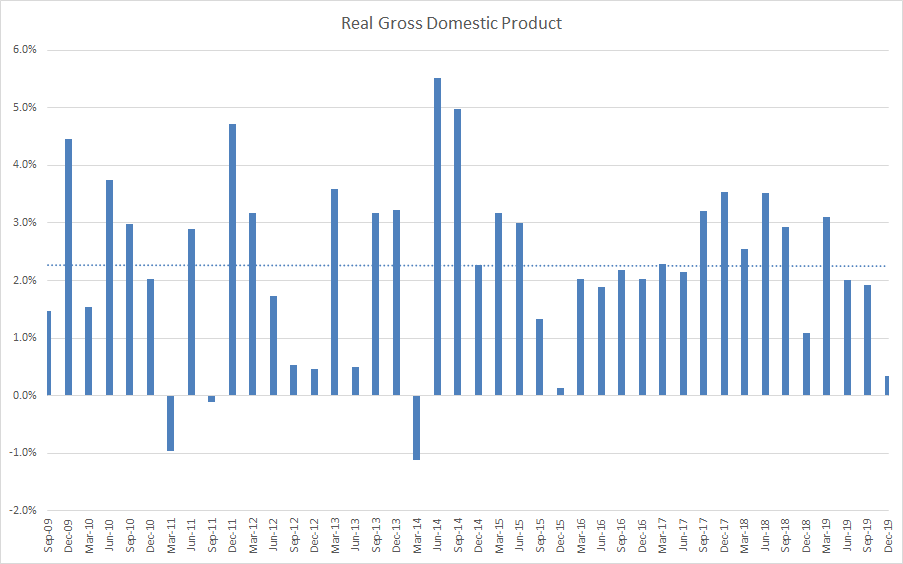 We only bring this up to point out that the S&P500, which is printing at all time highs well above 3,100, is clearly no longer reliant on the US economic outlook, even if US GDP is now expected to print dangerously close to contraction due to a sharp slowdown in household spending, capex, residential investment and inventories.
So what does matter, if it's not the market, or earnings which as we pointed out previously are not only negative for Q3 but also just turned negative for the 4th quarter according to consensus sellside estimates, suggesting a technical earnings recession awaits?
The answer: the Fed's balance sheet, which has increased by $288 billion in the past two months, a faster rate of increase than that observed during QE3.
Just remember, it's not QE4... it's NOT QE, or wait, it is QE but if you call it that, confidence that the economy is recovering may disappear (especially when GDP is set to grow at 0.4%), and investors may ask what the true price of equities would be if it wasn't for, what else, the Federal Reserve.