---
Roughly Half Of Americans Will Do Most, Or All, Holiday Shopping Online This Year: Survey
As millions of Americans prepare for the holidays, retailers are wondering what the traditional Black Friday shopping stretch is going to look like, now that the CDC has effectively declared sales unsafe.
While customers might not pack into physical stores like they did in years' past, many expect the virus to hasten the shift toward e-commerce spending.
In a recent report, a team of analysts at Piplsay asked thousands of American adults about their plans and attitudes toward what will undoubtedly be remembered as a unique holiday season.
* * *

Black Friday is coming this year amid the continuing threat of COVID-19. Despite this, consumer expectations remain high as the reopening brings in the sense of normalcy and a return to routine. This report delves into the excitement around the big day and the increasing shift towards online shopping. Retailers can leverage this data in their decision making.
COVID-19 and the focus on social distancing are fast changing the face of Black Friday as we know it. With major retailers like Amazon and Target holding their mega sale just a month prior and several others jumpstarting holiday sales early, Black Friday seems to be slowly losing its clout as the official kickoff day for holiday shopping. Despite the changes, how excited are Americans about the big day, and different will it be this year amid the pandemic? Piplsay polled 30,223 people nationwide to get the insights.
Here is a summary of what we found: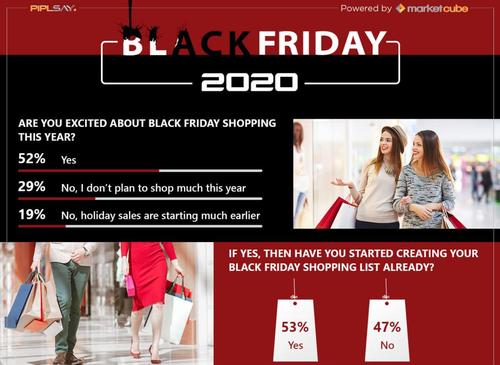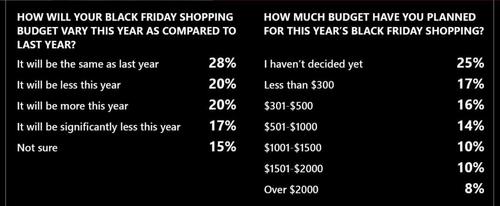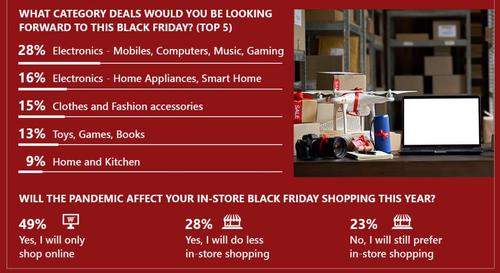 Other Insights
34% of women and 23% of men have no plans to shop this Black Friday
62% of men are interested in buying electronic goods as compared to just 38% of women
51% of Millennials and 46% of Gen Zers plan to do most of their shopping online this year
38% of Millennials plan to increase their shopping budget this year as compared to 33% of Gen Zers and 29% of Gen Xers