---
'Soft Landing' Narrative Nuked As US Industrial Production Plunges In December
US Industrial Production was expected to decline for the third straight month in December and it did, tumbling 0.7% MoM (and November's 0.2% decline was revised down to a 0.6% drop)...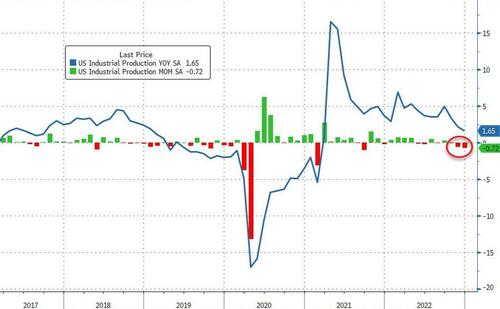 Source: Bloomberg
That lowered the YoY gain in industrial production to just 1.65%, the lowest since March 2021.
Under the hood, everything was red except utilities "as cold temperatures boosted the demand for heating"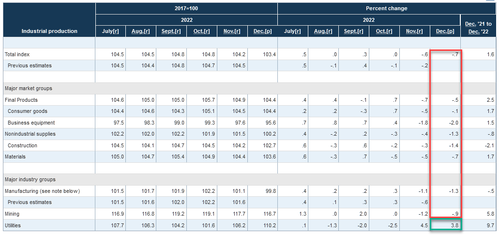 Focusing in on manufacturing production, the picture was even worse with a 1.3% MoM tumble (2nd straight monthly decline) which pulled Manufacturing lower on a YoY basis (-0.5%) for the first time since Feb 2021...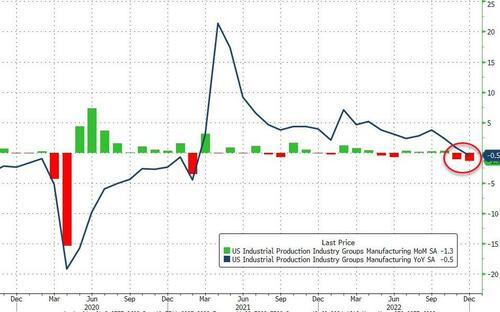 Source: Bloomberg
For context, the last 3 months have seen a 1.33% drop in US industrial production, absent COVID lockdowns that is the biggest 3-month decline since Dec 2015...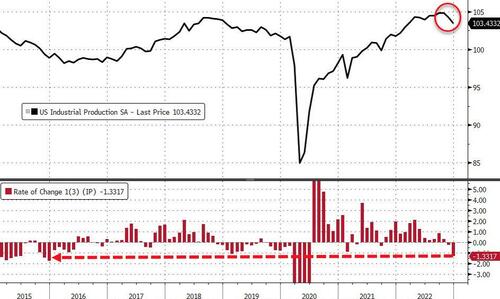 Source: Bloomberg
Capacity Utilization plunged more than expected to 78.7% (79.5% exp)...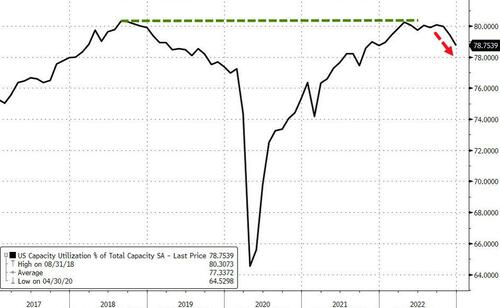 Source: Bloomberg
Does any of that look like a soft landing?
Loading...