The Syrian Pound (also lira) has significantly improved over the last 24 hours after reaching an all-time low, Al-Watan newspaper reported on Wednesday morning. Earlier this week it hit an all-time exchange low of 950 SYP for every $1 (in the years leading up to the start of war in 2011, it stood steady at about 50 SYP for $1). 
According to Al-Watan, the Syrian Pound improved by more than 15 percent on Wednesday, reaching 850 SYP for every $1 (USD).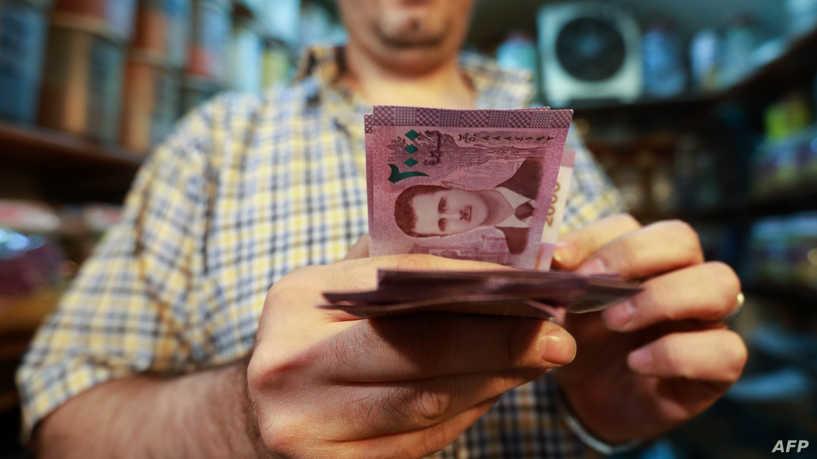 Local markets yesterday witnessed a severe recession, so that a large number of economic and commercial activities and shops closed until the direction of the exchange rate was clear.
Panicky Syrians rushed to buy dollars on Monday, causing the Syrian pound's value to plunge to record lows, two dealers and a banker said.

The pound, worth 47 to the dollar just before Syria's civil war broke out nearly nine years ago, plunged to 950 pounds to the dollar, weakening it by another 25% in the past few days. It fluctuated around 765 pounds to the dollar last week.

The pound's fall has accelerated since mid-October, when Lebanon's economic crisis worsened amid a wave of anti-government protests. — Reuters
The Board of Directors for the Damascus Chamber of Commerce Mohammed Hallak said that the instability of legislation is reflected in the instability of the exchange rate, explaining in a statement to Al-Watan that stability is leading to the survival of the production process as it is, stressing that what is required today is real partnership between business and government in order to raise confidence.
He added: "We have to be objective, any trader or industrial consumer of goods in his home, which confirms that the reflection of the depreciation of the exchange rate is negative by all standards because any industrial or trader has workers and employees to contribute to the productive process."
Earlier this week, the Syrian Pound hit an all-time exchange low when it hit 950 SYP for every $1 (USD).