---
UAE In Drastic Government Shake-Up Seeking More "Swift & Agile" COVID Economy
We've never heard of a government shake-up this big being first announced on social media, but on Sunday United Arab Emirates vice president and prime minister, Sheikh Mohammed bin Rashid Al Maktoum shocked his country as well as Gulf-watchers by unveiling on Twitter a sweeping government restructuring. 
Sheikh Mohammed said said in Arabic: "The aim... is a government that can more quickly make decisions and deal with changes and more adeptly seize opportunities in dealing with this new stage in our history; a swift and agile government," according to an Al Jazeera translation.
هدفنا من التغييرات الهيكلية اليوم هو حكومة أسرع في اتخاذ القرار .. وأكثر مواكبة للمتغيرات .. وأفضل في اقتناص الفرص وفي التعامل مع المرحلة الجديدة في تاريخنا .. حكومة مرنة وسريعة هدفها تعزيز منجزات ومكتسبات الوطن..

— HH Sheikh Mohammed (@HHShkMohd) July 5, 2020
The drastic restructuring is being reported as ostensibly due to the threat of severe economic impact of the coronavirus pandemic, and includes the goal of permanently transforming half of all government service centers into remote, online platforms. 
About half of all UAE's federal agencies are to be merged with an apparent aim of reducing unnecessary bureaucracy and increasing centralization for the sake of more rapid speed in decision-making.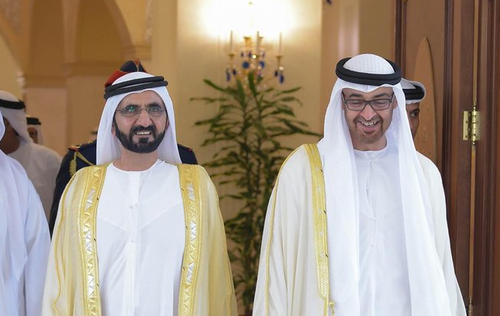 Here are some of the shake-up highlights and new appointments as well as reappointments, as reported in Al Jazeera:
The head of Abu Dhabi's national oil company ADNOC, Sultan al-Jaber, was named as industry and advanced technology minister and Abdullah al-Marri was appointed economy minister.
The energy and infrastructure ministries were merged under a single portfolio to be headed by current energy minister Suhail Al Mazrouei.
The Federal Water and Electricity Authority, Emirates Post, Emirates General Transport Corp, and Emirates Real Estate Corp were placed under the Emirates Investment Authority.
The economy ministry got two ministers of state - Ahmed Belhoul for business and small and medium enterprises, and Thani al-Zeyoudi for foreign trade. Omar al-Olama was named minister of state for digital economy and artificial intelligence.
A woman was named to head the nascent Emirates Space Agency. Sarah al-Amiri is currently leading the UAE's Hope Probe to Mars, which will launch this month from Japan with the goal of providing a new look at the planet's climate and atmosphere.
The county's central bank had issued dire numbers related to the local and global impact of the coronavirus, forecasting the oil-rich UAE economy would contract by 3.6% this year.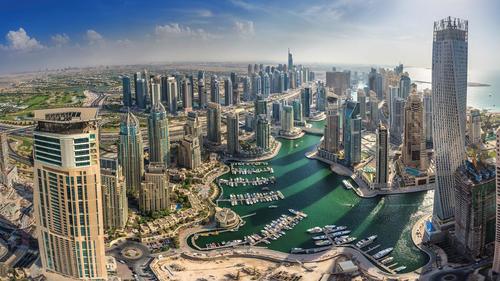 "As the drop in economic activity is expected to be followed by sharp contractions in the subsequent quarters, non-energy growth contraction is projected at (minus)-4.1% for 2020," the central bank had said in its first-quarter report.
"While recovery of economic activity is projected to commence in the second half of the year, recovery of economic sentiment will hinge on deploying policy support measures," it said.