---
US Factory Orders Decline YoY For First Time Since Oct 2020
Headline US factory orders rose just 0.3% MoM in May (well below the +0.8% MoM exp), dragging the YoY change into the red (down 1.0% YoY) for the first time since Oct 2020...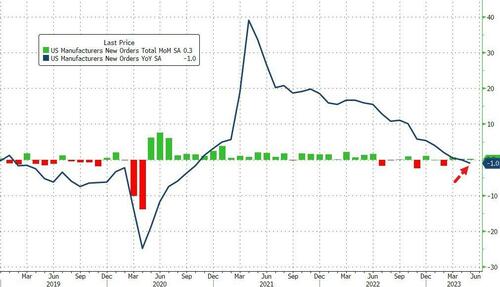 Source: Bloomberg
Worse still, core factory orders fell for the 4th straight month in May, down 4.24% YoY (worst since Sept 2020)...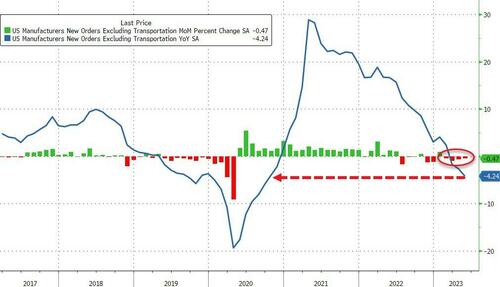 Source: Bloomberg
And if ISM data is anything to go by this is about to get much worse...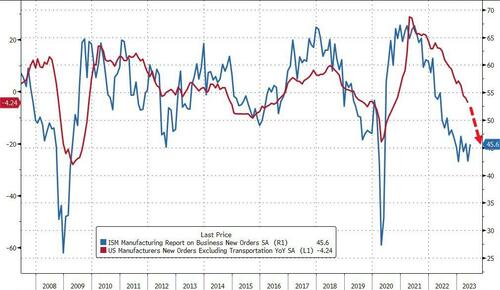 Source: Bloomberg
is this the 'hard landing' that The Fed is looking for? And for those who still believe the Services Sector can survive with a collapsing Manufacturing sector - see European PMIs this morning. They're not independent, they are cyclically linked in lead-lag regime.
Loading...