---
US Import & Export Prices Have Plummeted In The Last Year
Import prices have been on a steep deflationary path since mid-2022 as supply chains have loosened and commodity prices have plunged.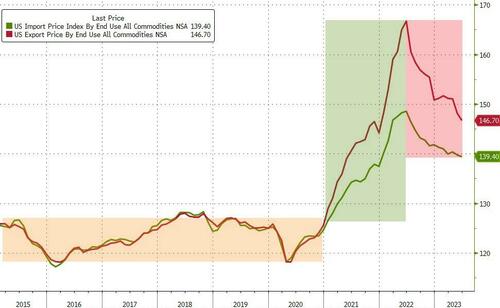 Source: Bloomberg
Which means the terms of trade worsened in June as export prices fell more than import prices. That will be a drag on growth...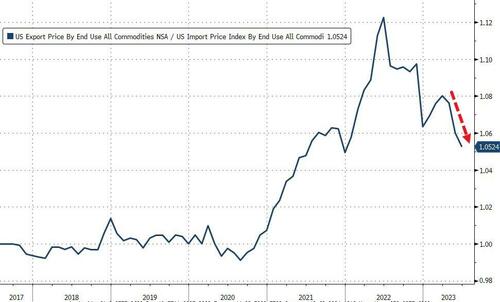 Source: Bloomberg
The headline deflationary declines are significant with export prices down 12.0% YoY and import prices down 6.1% YoY...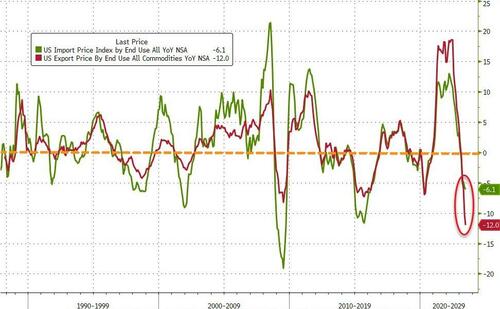 Source: Bloomberg
There is one possibility for a change in trend - China's credit impulse (lagged)...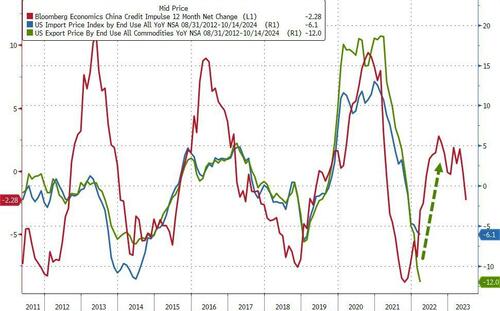 Source: Bloomberg
But, for now, we have seen no impact of this impulse rippling out from China's apparent bottomless bucket of bad debt.
Loading...