---
US Industrial Production Big Disappointment In August As "V" Evaporates
The initial surge recovery from April's collapse in Industrial Production was expected to slow further in August (from +3.0% MoM in July to +1.0% MoM in August) and in fact it slowed even more with a mere 0.4% MoM rise...pushing the YoY loss in IP down to 7.73%...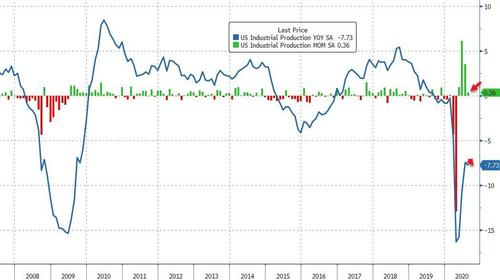 Source: Bloomberg
US Manufacturing's rebound also slowed in August (+1/0% vs +1.3% exp) leaving it down 6.9% YoY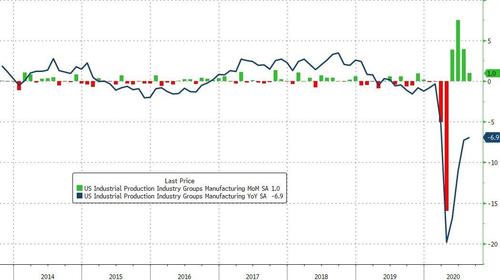 Source: Bloomberg
And finally, the Dow Jones INDUSTRIAL average continues to forecast a much faster and more aggressive recovery in INDUSTRIAL production than hard data suggests...
Source: Bloomberg
But since when did reality have anything to do with market valuations.