---
US Retail Sales Tumble For 3rd Straight Month On Slump In Restaurant & Online Spending
US Retail Sales declined for the 3rd straight month in December, sliding 0.7% MoM vs 0.0% exp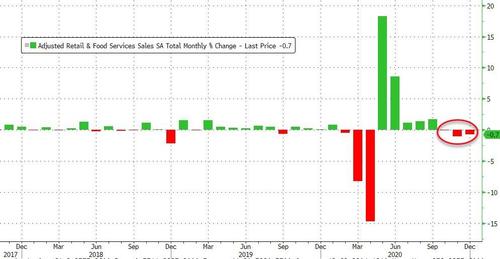 Source: Bloomberg
The biggest headline under the surface is the fact that non-store retailers (Amazon etc.) plunged 5.8% MoM.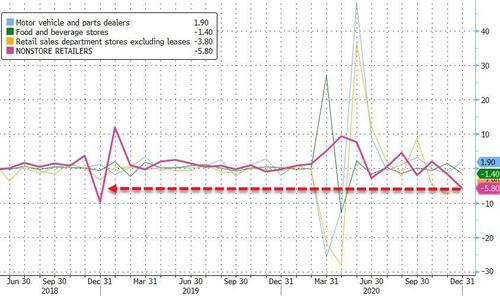 And while motor vehicles sales rose 1.9%, the lockdowns sent Food Services & Drinking Places sales down 4.5% MoM...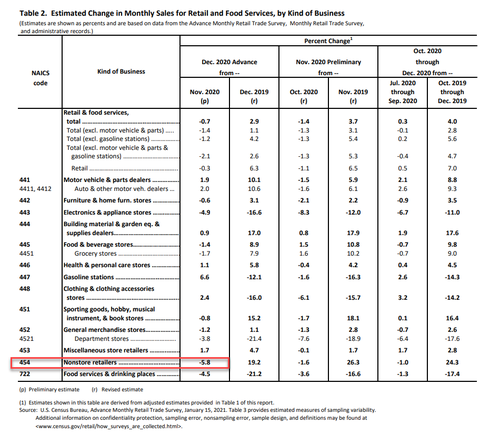 On a year-over-year basis, headline and core retail sales remain positive but are slowing dramatically as all that government handout cash runs out...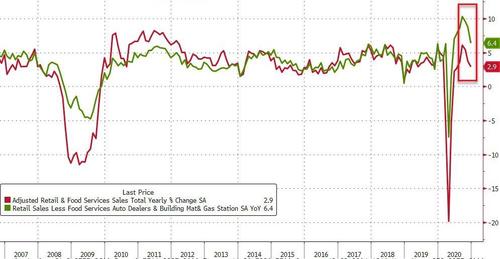 Source: Bloomberg
The silver lining, if there is one, is that BofA's real-time spending data is suggesting a surge in buying is coming in January.