---
US Trade Deficit Shrinks For First Time Since July
The US trade deficit shrank in October for the first time since July.
The gap in trade of goods and services shrank 17% to $67.1 billion, from a revised $81.4 billion in September which was a record deficit (and in line with expectations)...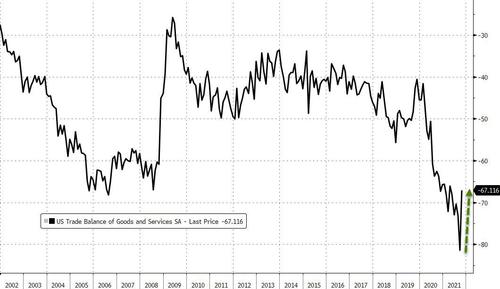 Ex-Petroleum, the trade-deficit hit a new record high (or low)...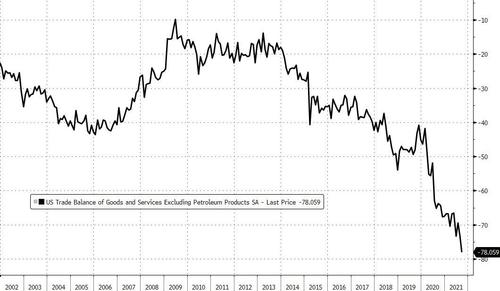 The US-China trade deficit shrank from $36 billion to $31 billion in October (but of course, it depends on whether you follow US data or Chinese data)...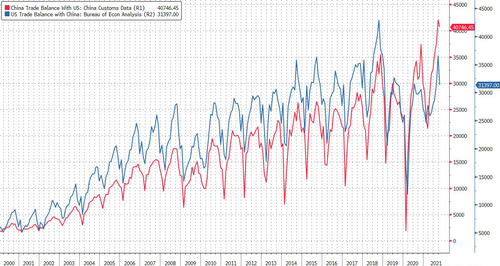 This all reflects a sharp increase in exports and suggests that foreign demand for goods is on the rise... another reason for Powell to take his foot off the monetary policy accelerator.